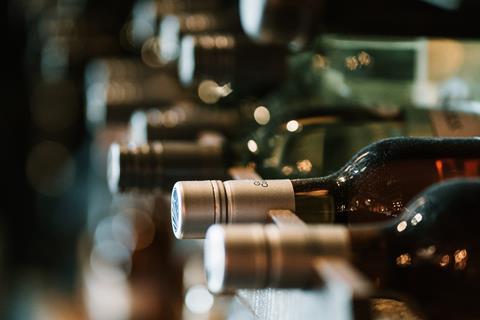 The government will suspend legally required paperwork covering imports of wine from the EU in the event of a no-deal Brexit, it has announced.
The decision marked a "huge victory" for suppliers, according to the Wine & Spirit Trade Association. The body had repeatedly called on MPs and Whitehall officials to suspend the requirement of the obligatory form known as VI-1 should the UK leave the EU without a deal.
The government's decision means wine suppliers will temporarily not have to complete VI-1s for wines coming into the UK from the EU and for English wine being sent to the EU. The deferment will apply for the first nine months of a no-deal.
Failure to put the VI-1 requirement on hold would have cost the UK's wine industry "upwards of £70m a year" the WSTA said. It had previously warned that introducing paperwork "was impossible from day one". The red tape would "also have added 10p to the price of a bottle of wine and massively restricted consumer choice".
The WSTA urged the government to now "reform import certification for all wine, not just from the EU, to reduce red tape by modernising and simplifying the current system".
Government officials had "demonstrated that they value the UK wine industry" said CEO Miles Beale. "However, they can and must go further."
Chancellor Sajid Javid should use the Budget on 6 November to "cut wine duty by 2%" Beale added. "This would be the first government to cut still wine tax since Nigel Lawson was Chancellor in 1984."