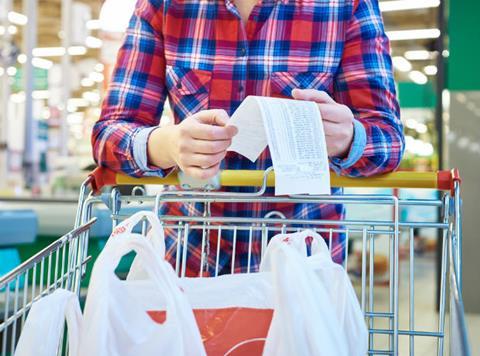 Food prices would soar in the event of a hard Brexit, and could ultimately lead to a "two-speed Britain" where poorer people were forced to eat cheaper and lower-quality imported food, a House of Lords report has warned.

Brexit: Food Prices and Availability, published today by the Lords' EU Energy and Environment Sub-Committee, warned it was "highly probable" failure to negotiate a post-Brexit free trade deal with the EU would lead to significant price rises for UK consumers.

In an often scathing analysis on the government's preparations for Brexit, the cross-party Committee warned the contrast between government confidence and industry concern over Brexit was "striking".

"EU food imports cannot easily be replaced by either producing more in the UK or importing more from non-EU countries" the report warned, with UK self-sufficiency declining over the past 30 years.

The UK imported 30% of its food from the EU, with another 11% sourced from non-EU countries with EU trade deals, the paper said.

While the government was "confident the majority of these agreements can be easily 'rolled over' and the status quo maintained", this was not a guaranteed outcome, either during any transition period or afterwards, the Committee warned, and would ultimately push up prices.
Increasing production in the UK would require time, financial incentives, investment in new technology and skills, and continued access to the EU workforce.
Price and availability
Some 40% of vegetables and 37% of fruit sold in the UK were sourced from the EU, and would be particularly affected by a hard Brexit, the Committee said. "If current arrangements are not maintained, it is likely the sudden imposition of tariffs and loss of tariff rate quotas would affect the price and availability of food for UK consumers.".

And while the government could try to counteract the predicted 22% average rise in food tariffs by cutting its own tariffs on food imports, this would have the unintended consequence of "undermining UK food producers who could not compete on price", the report stressed.

The Committee also took aim at the government's twin ambitions of the UK becoming "exemplars of high-quality production" while also pursuing a trade strategy that sought lower prices for consumers from imports, by warning it could exacerbate existing differences in food consumption.

Citing evidence from University of Leeds and Chatham House academic Professor Tim Benton, who warned of a "two-speed Britain", it said: "Those who can afford it will be able to buy high-quality local produce. Those who cannot afford that option may well base their diets on cheaper, imported food."

Urging the formulation a coherent post-brexit plan for food, the government had "some important choices to make", said Committee chair Lord Teverson.
"They have said they want to maintain high food standards but also that they would be willing to have minimal customs checks to avoid disruption at borders. They have said they want UK food and farming to be exemplars of high-quality production but also that they will seek trade deals that secure lower prices for consumers."
He added: "The UK needs a comprehensive food policy to tackle these complex issues, and we urge the government to produce one with some urgency."