Official Irish data for 2021 showed a surge in all-Ireland trade, with food and drink central to the spike in island-wide commerce recorded in the wake of the UK-EU post-Brexit trade deal.
Dublin's Central Statistics Office (CSO) last month reported around €8bn (£6.7bn) in total all-Ireland goods trade for last year, after both imports from and exports to Northern Ireland jumped by over 50% compared to 2020.
So what's been driving this surge in all-Ireland trade?
Ireland's food and live animal imports from across the border climbed to just over €1bn (£830m) from 2020's €714m figure, while exports jumped by a roughly equivalent amount to over €1.3bn.
At the same time, Ireland's food and animal imports from Great Britain fell by over €1bn to around €2bn, while exports dropped by around €300m – similar to the rises reported for Northern Ireland.
"We have seen a number of changes in our business relating to Brexit and the changed trading relationship between Ireland and the UK," said Conor Whelan, MD of Stafford Lynch, which includes Schwartz, San Pellegrino, John West, Tony's Chocolonely and Kikkoman among the brands it distributes in Ireland.
"This has included more activity across the border, but also changes to how brand owners manage their supply chain into Ireland, and how retailers source product," Whelan said.
John West last year said it would ship directly to Ireland as a result of Brexit, bypassing a previously-used route via Britain, while Northern Ireland-based brands such as Finnebrogue, Mash Direct and White's Oats have landed additional supply deals with retailers across Ireland.
And according to Michael Haverty, partner and senior research consultant at The Andersons Centre, "overall, agri-food trade on the island of Ireland is up by around 42% in 2021 versus 2020, a definite shift, and the [Northern Ireland] protocol is a key influence".
The protocol to the UK's post-Brexit deal with the EU meant Northern Ireland stayed "legally part of the customs territory of the UK", in the CSO's reading, "but effectively remain[ed] within the EU single market for the movement of goods".
The deal in turn "created an impetus for people to ask 'can this be sourced more locally?'", according to Haverty.
Paul Kelly, director of Food Drink Ireland, part of the Irish Business and Employers Confederation (Ibec), said "the percentages would suggest there's a huge increase [in food trade] across the border in both directions".
Conor Mulvihill, director of Dairy Industry Ireland, also part of Ibec, added "the protocol has encouraged companies to invest in the all-island supply chain, particularly Northern Irish companies".
In December, the Economic and Social Research Institute (ESRI), a state-funded thinktank in Dublin, described the increase in all-island trade as "significant" and "likely explained by changes to supply chains, be it as a result of substitution by Irish and UK firms or firms redirecting trade through Northern Ireland, as well as more accurate reporting of Northern Ireland trade by UK firms since Brexit".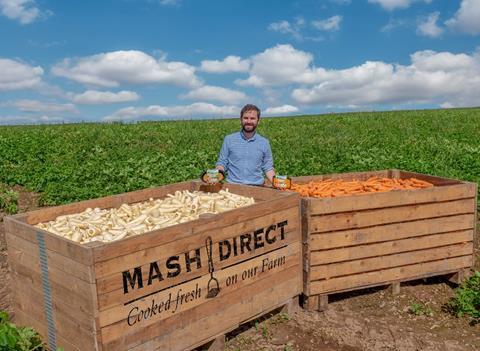 Border checks
As EU member state Ireland joined the rest of the bloc last year in implementing checks on British goods as part of the UK's post-Brexit deal with Brussels, Irish goods imports from Great Britain fell by almost €2.4bn as imports from Northern Ireland surged to the tune of around €1.6bn.
But at least some of the reported numeric increase in all-Ireland commerce could be a result of honing reporting requirements after Northern Ireland acquired its post-Brexit foot-in-both-camps status.
While "in many cases the increases [in all-Ireland trade] are explained by changes to supply chains", according to the CSO, "in some cases, traders reported that they had previously incorrectly reported their trading partner as Great Britain, when in fact it should have been Northern Ireland".
The post-Brexit flux has made it hard to tell whether or not all-Ireland trade peaked last year ahead of something like a reversion to pre-Brexit supply chains.
According to Martina Lawless, economist at the ESRI, "the last quarter of the year saw a fairly significant pick-up in the level of Irish imports from Great Britain", suggesting supply chains linking the two islands started to find their feet again after a bevy of disruptions related to Brexit, coronavirus restrictions, spiking commodity prices and production costs.
"The most obvious reason for this is likely to be a learning or adjustment period that took a bit of time but has now been bedded down," Lawless said.
Covid complications
EU data updated last week showed that although the UK's food and general goods trades with the EU fell last year compared to pre-pandemic levels, they were up compared to 2020 and had regained something close to pre-pandemic monthly numbers by late 2021.
According to Haverty, it is "difficult to say" if a peak in all-Ireland trade was reached last year as part of a post-Brexit spike, as "you also have the pandemic thrown in and a global-level demand [for many food commodities] outstripping supply".
Mash Direct COO Jack Hamilton also said: "Covid makes it difficult to make any direct comparisons" between the pre and post-Brexit periods, but noted his brand was seeing growth in Britain as well as Ireland.
"Over the past few months we have got new national [British] listings as well, across into Morrison's and Sainsbury's," he said.
And while increasing all-island trade was likely "driven by post-Brexit customs issues, including veterinary health checks and organic certification", according to Whelan, "significant supply chain challenges post-pandemic" also contributed.
Moreover, although imports plummeted, Irish exports to Great Britain, which has not applied reciprocal checks on goods going east across the Irish Sea, jumped by 17% last year compared to the pandemic nadir seen in 2020, when global trade slumped and most major economies fell into recession.
And while Bord Bia in January described "a shift in some categories to greater exports to Northern Ireland rather than to Great Britain", which it attributed in part to "serving new customers in Northern Ireland", it added the region remained "an easy route for onward shipment to northern parts of Britain".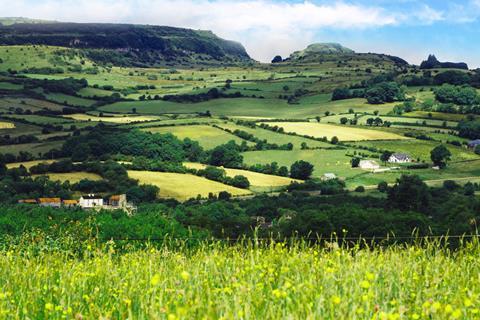 The future of the protocol
Future trade fluctuations, including for food and agriculture, were "going to be dependent on what the UK government and EU agree in terms of the protocol", Haverty said.
Earlier this month Northern Ireland's agriculture minister, Edwin Poots of the pro-Brexit Democratic Unionist Party (DUP), tried to ban protocol checks on food dispatched to Northern Ireland from Great Britain.
Though Poots' order was put on hold by a Belfast court, his party since said it would refuse to allow a government to be set up in Northern Ireland after May elections – unless the checks were dispensed with.
According to a House of Commons report published in January, although "grace periods" delayed "some checks and preparations", the protocol "had a significant impact on Northern Ireland trade, including causing considerable diversion of trade" to Ireland.
As well as being politically divisive, with the DUP fearing being edged into a de facto all-Ireland economy, the checks were costing Northern Ireland over £2m a day, opponents argued.
But despite the checks, "traffic between Britain and Northern Ireland is up around 10%, whilst traffic between the Republic of Ireland and Britain is down around 15% to 20% as cargo switches onto domestic (intra-UK) routes and towards the unaccompanied freight model", according to Stephen Carr, group commercial director at Peel Ports, which operates on both sides of the Irish Sea.
Those fluctuations came as overall Irish Sea traffic dropped by "around 6% on pre-pandemic levels", a fall "primarily due to land-bridge traffic, which would normally cross Britain to connect between Ireland and the EU, diverting onto direct routes to the Continent from Ireland", said Carr.
Direct to Europe
The post-Brexit trade system prompted an increase in ferry and freight links between Ireland and mainland Europe, as traders sought to send goods directly to the rest of the EU rather than transit post-Brexit Britain.
"A lot of trade from the island to the continent is shifting to direct routes," said Kelly of Food Drink Ireland.
Northern Ireland-based exporters who sell in the EU could be contributing to this trend, as sending goods to the continent via the expanding number of connections out of Cork, Dublin or Rosslare appeared to be "the path of least resistance", compared to sending via the Great Britain land-bridge, according to Haverty.
And according to the website of Invest Northern Ireland, the official foreign investment agency, the region's post-Brexit status has offered "dual access" to multinationals seeking a potential "gateway for the sale of goods to two of the world's largest markets".
Invest Northern Ireland's promotional material said the region was the "only place where businesses can operate free from customs declarations, rules of origin certificates and non-tariff barriers on the sale of goods to both GB and the EU".
An Invest Northern Ireland spokeswoman listed "key strengths" including "a talented and loyal workforce, advanced infrastructure, a pro-business environment, competitive operating costs and proximity to major markets" as selling points to would-be investors.
Among those to take the plunge was South Africa's Moorcroft Foods, which recently announced it would manufacture dried meat products in Newtownards after it "identified real growth opportunities for our products across the UK, Republic of Ireland and further afield".
Whatever happens next with the Northern Ireland protocol, it's clear the past year has laid the ground for lasting change in the island of Ireland's food sector.