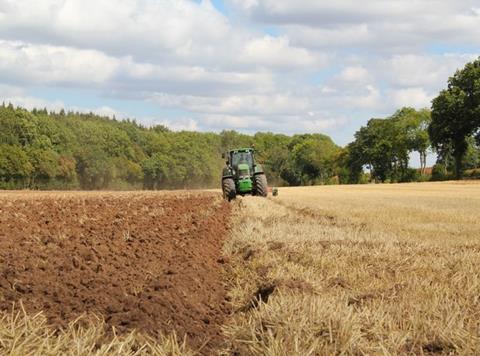 It's crunch time for Theresa May. This afternoon, the PM is attempting to convince her cabinet to support the draft Brexit agreement between the UK and the EU. It won't be easy, by all accounts. But according to the BBC, May will tell her senior ministers this is as good as it can get for Britain.
If the cabinet signs off on the draft agreement, it will be voted on by the 27 EU member states and, eventually, the UK parliament. Which could be the real sticking point. Hardline Brexiteers, the DUP and Labour have already raised objections. And if it's rejected by the Commons, what happens next is anyone's guess.
So for now, there's still uncertainty abound for fmcg companies faced with a looming cliff edge. And while they wait for more clarity over what May's draft agreement will mean for food and drink, yet more concerns are emerging over the UK's post-Brexit policies.
Delegates at yesterday's Farming & Environment Conference run by the Game & Wildlife Conservation Trust and farming consultancy EFFP suggested Defra's proposed agriculture bill could undermine sustainability schemes being launched by the likes of Kellogg's, Nestlé and Waitrose.
As Duncan Rawson, partner at EFFP, pointed out, Brexit and our exit from the CAP means "farmers could be facing the most significant change in how they are funded for a generation".
The Game & Wildlife Conservation Trust defended the government's decision to give money for public goods, for which the market is significantly smaller than food commodities. The group said it was vital that government funding underpin action on the environment, with supplier sustainability schemes adding extra protections.
However, farmers already involved in these schemes are concerned they could miss out on payments designed to encourage primary producers to implement biodiversity/soil health initiatives, because they are already operating at a high level and don't have the same amount of room to improve as most.
"The proposed agriculture bill would offer farms subsidies for improving their soil health, but the likes of us who have amended crop rotations already to improve health, reduce reliance on pesticides like glyphosate and use natural fertilisers would miss out under current proposals," said Charlie Reynolds, farm manager at Courteenhall Farm. "They just don't recognise the long-term commitment of maintaining this."
Farmers are also fearful the higher production costs associated with being part of supplier sustainability schemes would leave them even less competitive if the UK were to strike trade deals allowing cheaper imports from third countries operating to lower standards.
Nestlé has launched Milk Plan in collaboration with First Milk, which gives bonuses to a group of farmers in south west Scotland for a variety of sustainable initiatives, such as growing hedgerows to increase biodiversity. It has suggested the scheme, which rewards farmers for maintaining the environment, not just implementing new initiatives, as a blueprint for post-Brexit subsidies.
But given the turmoil in Westminster right now, I wouldn't be surprised if sorting out the issue of farmer subsidies – and protecting our most sustainable farmers – is pretty low on the list of the government's priorities.