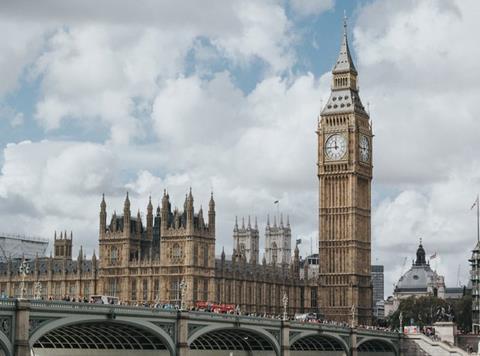 MPs are being urged to safeguard the future of the UK food and drink industry as they set out to vote on their preferred Brexit outcome in a number of indicative votes later today.
FDF director general Ian Wright has written to all 650 MPs and supplied them with a table (see bottom of this article) detailing which options are on the table – and their likely impact on food & drink manufacturers.
'Some of the options being debated will constrain the vast array of choice to which UK shoppers – every one of your constituents – have become accustomed to over the last four decades,' Wright wrote.
'I am quite sure you will not want to explain to them in years to come why you have opted to restrict the supply of their favourite food – or to increase its price. Yet those could easily be the consequences of making the wrong choices today.'
Eight amendments
With the original Brexit deadline just two days away, the government was defeated earlier today in its efforts to stop indicative votes in the Commons by 331 to 287.
Speaker John Bercow then announced he was putting eight amendments forward to a vote. They are:
B – Leaving the EU without a deal on 12 April
D – Common market 2.0: membership of the European Free Trade Association (Efta) and European Economic Area (EEA)
H – EEA/Efta without customs union
J – Customs union: a "permanent and comprehensive UK-wide customs union with the EU" in any Brexit deal
K – Labour's alternative plan for a close economic relationship with the EU
L – Revoke article 50
M – Confirmatory public vote aka People's Vote
O – Contingent preferential trade arrangements
The FDF hasn't expressed an official position on which of the eight it prefers, but it is understood options B and O are its least preferred options.
Bercow has ruled out a third vote on PM Theresa May withdrawal agreement unless there are substantial changes
"I hope the FDF's letter to MPs hasn't fallen on deaf ears. We have provided the evidence. The onus is now on parliamentarians to do the right thing for the country," Wright told The Grocer.
"I hope tonight's votes will move things forward and chart a clear course for our future trading relationship with the EU. Parliament needs to remove the threat of a no-deal exit on 12 April, which would be the absolute worst outcome for the UK's largest manufacturing industry."
"There is a concern that some MPs are not fully aware of how the food supply works so the table is a crash course to help them cram so they can cast votes with knowledge," a source told The Grocer.