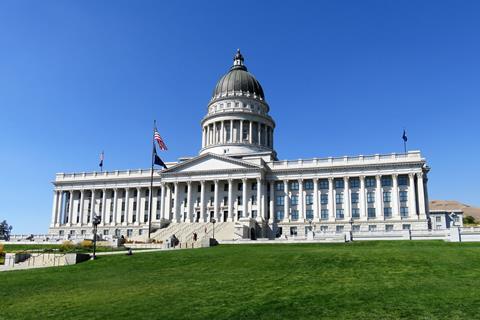 It's just over a year since Theresa May reassured business leaders that she was committed to "frictionless trade" with the EU.

How times have changed. Mrs May was unable to get parliament to pass her deal - even by resigning - and Boris Johnson has now settled on a very different view.

Last week, Chancellor Sajid Javid killed off any prospect of 'frictionless trade' with the EU. The government's aim is no longer simply the freedom to diverge from EU rules: divergence is itself now the goal.

It was not a complete surprise, but it was still a shock. There's no sense trying to refight yesterday's battles. The Chancellor has given us some clarity and we are grateful for that.

So, here's what the next 11 months now look like for the FDF.

First, we will be working hard to open up food and drink trade beyond the EU. We are actively talking to representatives from the US, Canadian, Australian, New Zealand and Japanese governments.

We hope to secure comprehensive, preferential trade agreements with each of these countries, but there are plenty of smaller bilateral agreements that could ease the flow of food and drink, reduce 'friction' and create more immediate opportunities for growth.
Food and drink exports remain a real success story and, in partnership with government, we will be doing everything we can to ensure that remains the case by closing the gaps in specialist support available.

We will also continue to help food and drink manufacturers prepare for trading on different terms with the EU from January next year.

Some manufacturers will certainly benefit from being outside the EU's Common Commercial Policy, and will find that new sources of ingredients and raw materials become available.

If we have learned anything from 2019, it is surely that the precise terms of our trade with the EU will not crystallise until late in the process; probably October.

The final agreement will not only shape our trading relationship with the EU, but also the way in which food and drink moves within the UK's internal market, because Northern Ireland will remain bound by the single market and EU customs union.

It remains possible - and highly desirable - that the government can negotiate a zero-tariff regime with the EU. The success of a tariff deal will depend on government securing bespoke rules of origin that meet our industry's diverse needs. They will enjoy our full support in trying to do so.

It's prudent to prepare for trading terms close to those offered by the EU to 'third countries' - effectively WTO terms. That is what business should plan for.

It's time to move on from the big arguments of principle that dominated 2019. Now it's all about the practicalities. Every detail matters, every bit of potential friction costs. A low-friction trading relationship with the EU is now the prize.

2020 will be quite a year. UK food and drink is a national success story - with the right government support we will continue to thrive in this new world.