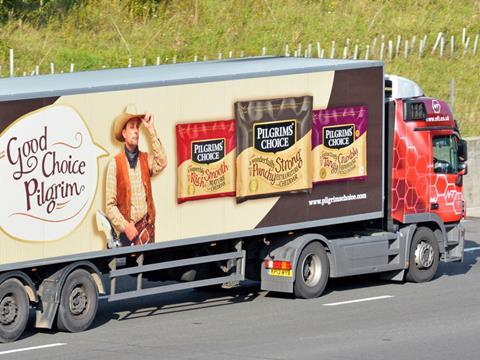 Irish cheese suppliers have begun stockpiling cheddar in the UK in preparation for the huge hit in tariffs that would follow a no-deal Brexit.

Exports of Irish cheddar to the UK are at their highest levels since 2015 [AHDB], with Ireland's share of total cheddar imports to the UK rising from 78% during the first half of 2016 to 89% in the first half of 2018.

Volumes had risen by 32% to 46,683 tonnes during the same period, the AHDB said.
With WTO tariffs for cheddar standing at 42%, or €1,671 per tonne, this pointed to a move to build up stocks in the UK and "mitigate potential border and customs issues post-Brexit", suggested AHDB analyst Chris Gooderham.

It comes as Pilgrims Choice owner Ornua - by far the largest exporter of Irish cheddar to the UK - this week confirmed it had been building up stores of cheddar and expanding storage capacity on this side of the Irish Sea. As the full implications of Brexit were unclear, Ornua was "managing downsides and preparing for uncertainty", said a spokesman.

"This is to ensure a consistent and secure supply to meet the needs of Ornua's strategic customers in the UK."

Such a move represented "prudent Brexit planning" suggested one dairy commodity trader.

Meanwhile, the boss of a major UK-based cheese supplier told The Grocer the practice was widespread among Irish cheddar suppliers (in both retail and food manufacturing) and would ensure customers had "at least a few months of supply in the UK" after Brexit day on 29 March 2019.

Stockpiling was now also on the agenda of other Irish food exporters to the UK, said a spokeswoman for Bord Bia, who said solutions being pursued included "assessing the availability and costs of UK warehousing to ensure continuity of supply to their customers".