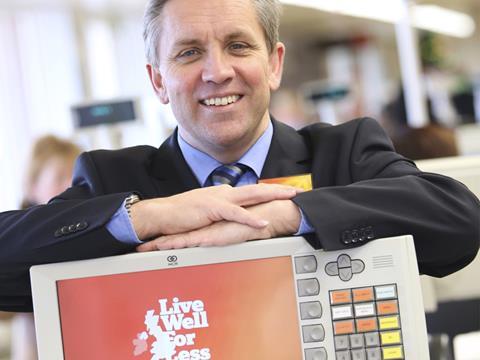 Justin King has slammed the government's Brexit negotiations – a week after claiming it would force supermarket prices up by 5%.
Speaking at the Leadership Symposium 2016, the former Sainsbury's CEO ridiculed the government's exit negotiations with the EU and said the likely legacy of Brexit for the next generation left him feeling "ashamed".
"Unless we very quickly engage with it as an economic challenge, as opposed to a political problem, Brexit is a car crash of epic proportions," he said.
"There is this idea we shouldn't lay out our negotiating position. The government is saying 'a business would never do that'. But of course you lay out your bloody negotiation position! Start by letting the other side know what you want to achieve. It's not a bad idea because some of them might wish to give it to you.
"We aren't giving any of the more moderate European politicians anything to get hold of. And the thing about negotiating is the other side is happy to give you half the things you want. So you can concentrate your energy on the things they want, and the things you need to change.
"So we should lay out our negotiating position as quickly as possible. And why does 'Brexit means Brexit?' Because they have no idea what it actually means, so we have a circular snappy line which is utterly meaningless."
Addressing the students in the crowd, King also said he was "ashamed of the fact that my generation is going to give the next generation a worse legacy than my parents did for us. It's a disgraceful thing for us to be part of. We have nicked off them economically, socially and environmentally."
Last week, King told Newsnight fmcg businesses that are "already stretched will suffer" after being "squeezed in the jaws of not being able to pull up prices, while costs continue to increase".
King, who left Sainsbury's in 2014 after 10 years at the helm, was one of the few industry figures to speak out against Brexit during the build-up to the referendum on 23 June.