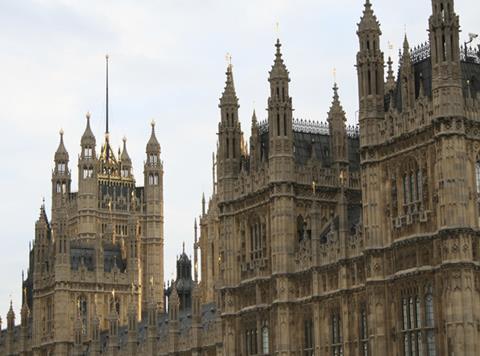 With ministers dropping like flies and Tory MPs penning their poison letters to the 1922 committee, Theresa May is facing her most uncertain time at the helm yet – which is really saying something, given her rollercoaster term as PM since 2016.
According to reports, last night's cabinet meeting saw tears, shouting and almost fisticuffs.
Defra secretary Michael Gove cancelled his engagements today and went into hiding. Either he was doing the maths to weigh up a run at the leadership or avoiding the PM's call asking him to become the next Brexit secretary.
Perhaps Gove could turn up on I'm A Minister, Get Me Out of Here at the weekend… at least he might drum up some non-European food exports or explore ways to get more insects into the diet when all the meat runs out.
But as the government goes into meltdown and May's hard-won withdrawal deal looks like it may become her own "peace for our time" moment, where does this leave the food and drink industry?
Sadly, the conclusion has to be that the prospect of a no-deal – and what many predict will be a disastrous impact on the supply chain, prices, imports, exports and the workforce – is growing ever more likely.
In fact, with all sides of the House lining up to shoot down the proposals, it was bordering on the surreal to see the stoic PM tell parliament today how she sees the future panning out.
Yet on paper at least, the 585-page document prepared by May and her negotiators (although of course having nothing to do with Brexit secretary Dominic Raab) contained much of what the industry had sought.
Plans for the UK to stay indefinitely as part of the EU customs union, too bitter a pill for Brexiteers, were just what many businesses were hoping for.
So were reassurances of a backstop over Northern Ireland, although this too proved the red rag to a bull for the DUP.
Now in the most unholy alliance since the Liberal Democrats jumped into bed with David Cameron, the PM faces overwhelming opposition from Remainers and Brexiteers in her own party, Ulster Unionists, the SNP and Labour, to name but a few.
Many warned before the referendum that Britain could "sleepwalk" into disaster.
Now it seems, such is the nest of vipers in Westminster, our MPs cannot agree on anything, even with the consequences facing the country being so dire.
Perhaps the jungle might be a safer place after all.