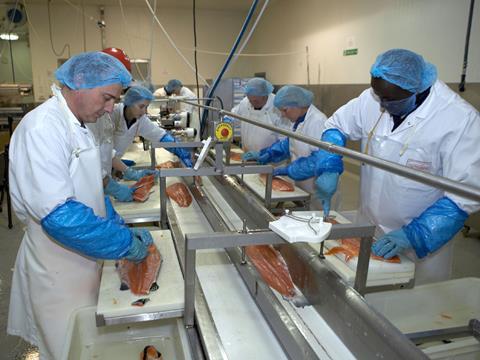 The PTF and FDF have partnered to launch the UK Seafood Industry Alliance, a new body to represent the fish processing sector's interests during the upcoming Brexit negotiations.

The group, which draws its membership - including major processors such as Young's Seafood and Birds Eye - from both trade bodies, would lobby on behalf of the industry in discussions with government on Brexit-policy making, said PTF director general Andrew Kuyk.

"The seafood sector and fishing rights are going to be one of the most contentious areas of Brexit negotiations," Kuyk added. "Unpicking the CFP, and the need to consider an end to EU funding, plus external tariffs, access to waters, and conservation will be a huge challenge. Processors wanted a single powerful voice."

The Alliance will take over the FDF's existing membership of European fish processors association AIPCE-CEP. It will be open to members of both the FDF and PTF, with the secretariat run by the PTF.

Kuyk, a senior civil servant in past CFP negotiations, will lead the Alliance's policy formation, while a chairman will be elected by the membership in the coming weeks.

"The idea is for everybody to pull together to represent the sector's best interests and get the best possible arrangement with the EU and the UK's other trading partners. We also want to attract more members so that we can be absolutely authoritative."

The group also planned to work with bodies such as Seafish to raise the profile of seafood as a healthy and sustainable protein, Kuyk said, and had held "positive informal discussions" with groups in the catching sector.

"We'd be happy to have greater dialogue," said Scottish Pelagic Fishermen's Association CEO Ian Gatt.