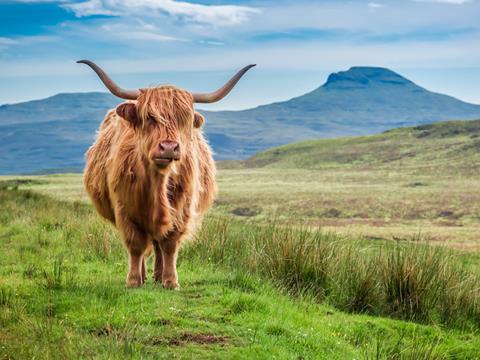 NFU Scotland has laid out its proposals for a future Scottish agricultural policy.

The farming group launched a document outlining the steps "which must be taken in order for Scottish agriculture to be as prosperous as possible as the UK moves out of the shadow of the Common Agricultural Policy" outside Holyrood on Wednesday.

Under NFU Scotland's proposals, the future support system would be made up of three components: financial stability, productivity measures and environmental measures.

The system would be based on 'tiers' rather than the "outdated" pillars of the CAP, it said.

Financial stability payments would be subject to "pragmatic cross-compliance requirements", while a second 'tier' would comprise a list of non-competitive productivity and environmenal measures tailored to different farming systems. A third 'tier' of voluntary competitive productivity and environmental measures would also be available to farmers who wanted to invest further.

NFU Scotland also called for a "flexible agricultural policy transition period" until 2027.