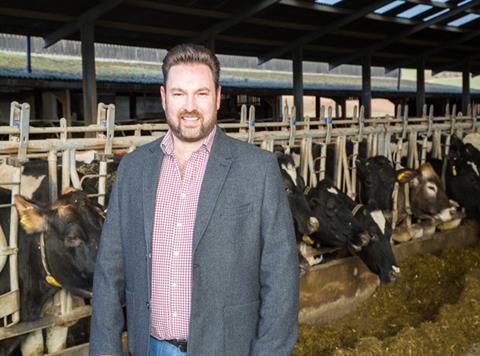 Organic dairy co-op Omsco has seen a spike in interest from potential customers around the world in the weeks following the Brexit vote.
Companies boasting specific attributes – such as offering unusual, specialist or exclusive products – were less likely to be affected by the headwinds created by Brexit uncertainty, said Omsco MD Richard Hampton, who added there had been a continued interest in the dairy co-op's "high specification premium dairy products" from export markets.
Omsco picked up its first-ever licence to export UK organic dairy products to China and formed a strategic alliance with US organic farmer business Cropp Co-operative last November which has seen it sell a host of British organic dairy products in the US.
These types of export relationships helped stand the business in good stead amidst Brexit uncertainty, he said. "We felt Brexit was a risk too far, and the uncertainty over the next few years is unwelcome, but the dust has now settled a bit, I've been over to the US and other countries and met with our partners there, and it is encouraging to see their support," Hampton added.
The sudden moves in exchange rates could also benefit exporters over time, he added, while overtures made by the likes of Australia for a free-trade agreement with the UK had also contributed to a stabilisation in sentiment from customers. "We remain positive about the future and will need to continue to recruit organic dairy farmers to meet demand," he added.