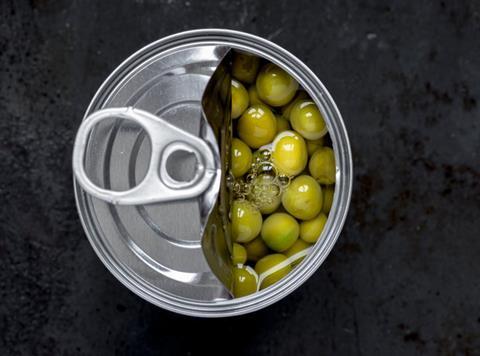 More than one in 10 shoppers have already started stockpiling food over fears that Brexit could lead to shortages, and a further 6% are planning to start stockpiling, according to exclusive new research commissioned by The Grocer.

With just seven weeks to go until the UK leaves the European Union, and amid warnings from supermarket chiefs about possible shortages in the event of a no-deal Brexit, 11% of consumers are already stockpiling and 39% are worried about retailers running out of food and drink, the survey of 1,088 adults, conducted by Consumer Intelligence, reveals.

That figure rises to a whopping 56% for 18 to 24-year-olds.

Even Leave voters admit they are concerned about possible shortages: 22% say they are either very or slightly worried about food shortages post-Brexit, and 10% have started stockpiling. For Remain voters, those figures increase to 57% and 14%.
Fruit & vegetables top the list of foods shoppers are most worried about, named by 51% of shoppers as categories likely to experience shortages. Meat and fish are in second and third place, named by a respective 25% and 22% of shoppers.

The survey also reveals how much shoppers are willing to spend on ensuring they don't run out of food post-Brexit. Of those who plan to stockpile food or have already started, 37% expect to spend between £101 and £500, while 10% expect to spend £500 or more.

As for how food and drink shortages could be mitigated, the vast majority of shoppers (85%) think Brexit is an opportunity to buy more British. Just 60% agree with the statement 'UK supermarkets are the best in the world, so I trust them to have this covered'. Trust is especially low among younger demographics, with just 48% of 18 to 24-year-olds agreeing with the statement.
Panic
The survey results come as the government has been holding talks with retailers aimed at preventing stockpiling panic due to the looming threat of a no-deal Brexit.

The Grocer understands ministers are working with supermarket bosses to try to come up with a communications plan amid fears there could be a repeat of the fuel crisis in 2012 when government attempts to allay panic buying backfired.

David Cameron's then-government faced huge criticism after it said drivers should not rush to the pumps but should take the "sensible" measure of keeping their tanks two-thirds full.

"The government is desperate to avoid another incident like the fuel shambles," said a retail source.

"It's been talking to retailers about how it should handle the communications around this and what sort of message it should send to consumers who are worried about the impact of a no-deal Brexit on food suppliers.
"The key thing really is that the government wants to prevent panic buying."

One supplier source said ministers needed to be "extremely careful" how they handled any such message. "The fear inside government is that as soon as you tell people to remain calm they panic," he said.

Last week supermarket leaders wrote to MPs warning of reduced availability and shelf life of many products, as well as soaring prices in the event of a no deal.
'Pragmatic' labelling
Separately, Defra stressed this week that UK authorities would take a "pragmatic approach" to enforcing food labelling changes required in the event of a no-deal Brexit.

Publishing updated guidance, Defra confirmed that while "food businesses would have a 21-month transition period for the most significant changes to food labels", some technical changes would be required "from day one" in the event of a no-deal Brexit.

This would include not using the EU emblem on goods produced in the UK unless authorised to do so by the EU; not using the EU organic logo on any UK organic products unless the UK and EU have reached an equivalency arrangement before exit day; and not labelling UK food with an 'EU' origin.

These changes will not apply to food and drink products placed on the UK market on or before 29 March 2019. Such products could "continue to be sold through until the stocks are exhausted" Defra confirmed.
The government would also encourage enforcement officers to "take a pragmatic approach to enforcement" for goods placed on the UK market after 29 March, where information is "technically incorrect" as a result of the EU exit, it added.

This approach would fully protect "the interests of consumers while ensuring industry are able to manage the scale of labelling changes required", Defra suggested.

Given the EU and non-EU countries might require "wholly accurate labelling for access to their markets", labels on food and drink products destined for export should be either over-stickered or replaced, the department advised.

"A 21-month transition period has been agreed to give businesses more time to make other labelling changes such as ensuring there is a UK address for the responsible Food Business Operator or importer on the label," Defra added.

"There will be a three-year transition period for the new UK Geographical Indication Schemes logo. The new UK logo will be available from 29 March 2019 so producers have the option to make GI labelling changes before the end of the adoption period if they wish."