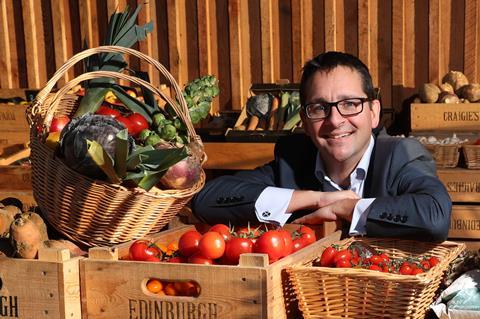 Scotland Food & Drink CEO James Withers has warned it will take a "miracle" for the UK government to avoid a no-deal disaster for the industry.
Withers attacked the rhetoric from the likes of Chancellor Sajid Javid and home secretary Priti Patel, as the government sets out its negotiation stance ahead of talks on a trade deal.
Speaking ahead of a Brexit breakfast event in Edinburgh today hosted by law firm CMS, Withers said: "Looking back at the mess over the last three years since the EU referendum, it is easy to forget that securing a withdrawal agreement was supposed to be the easy part of leaving the EU.
"The tough bit is securing a long-term trade deal. So, it's taken three years to do the easy bit and we now have 11 months for the really tough bit.
"In other words, we're in search of a miracle."
He added: "The spectre of a no-deal Brexit has haunted Scotland's farming, food and drink industry since 2016. It feels like the very thing we feared and have been told has been avoided may now be facing us at the end of 2020.
The SFD boss criticised ministers who have vowed to move away from alignment with the EU.
"Even if a deal can be struck, initial positioning from the UK government is hardly reassuring for Scotland's largest manufacturing sector," said Withers.
"The consequence of the UK government's strategic shift away from alignment with EU regulation serves to kill off any hope of achieving frictionless trade, or anything close to it.
"In recent days, there has been some welcome rowing back on the Chancellor's comments, which seemed to rule out alignment. Trying to flex the UK's new trading muscles may go down well with some audiences at home, but it risks becoming detached from the reality of trying to maintain a critical trading relationship with our partners on the Continent.
"Costly new checks and processes – and potentially tariffs on some of our food products – will act as a major new barrier to trade with our biggest single export market."