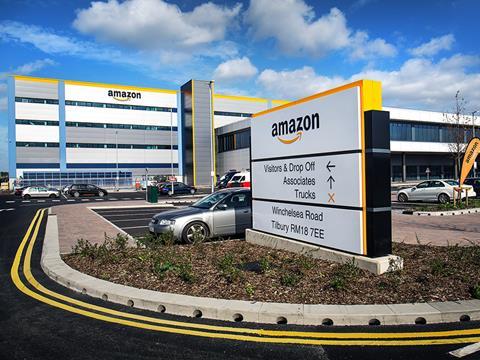 Food and drink companies stockpiling in case of a no-deal Brexit face a "huge risk" of being underinsured, broking experts have warned.

As warehouse space across the country runs out, there is a danger suppliers may be left with insufficient levels of trade credit insurance.

Ashwin Mistry, chairman of Brokerbility and a former president of the Chartered Insurance Institute, told The Grocer he believed many firms were "oblivious" to the danger. By making what they thought were sensible preparations for the worst-case scenario, they could be leaving themselves open to a huge loss, he said.

"Companies have been making preparations by doing things like stockpiling. Fears over Brexit have made them panic," he said. "But I fear many of them will just not think of the need for increased insurance to cover the stock."

Trade credit company Marsh said buyers usually purchased goods on credit terms, sold them to the consumer, and used some of the revenue to pay the supplier before the terms of credit expired.

But by stockpiling goods, it said buyers may be unable to generate enough revenue to cover the credit, "greatly increasing" the risk of non-payment.

"If suppliers increase the quantity of goods sold to buyers in the UK, they should check they have adequate levels of trade credit insurance to protect them against any payment default," said Tim Smith, global trade credit practice leader at Marsh.
"Stockpiling could reduce cashflow and tie up liquid funds that could otherwise be reinvested into growth, research and development. It also creates further financial burden by potentially forcing firms to increase their spending on storage."Credit insurance is a proactive policy which not only pays out in the event of non-payment, but also allows suppliers to make informed decisions about their customers by drawing on the market and economic expertise credit insurers hold."

Graeme Trudgill, executive director for the British Insurance Brokers' Association, told the Insurance Post: "We're trying to raise awareness that anyone stockpiling for Brexit needs to disclose that to their insurance broker. It's a conversation that some brokers have said they are having with customers because of this Brexit effect."

"It's really important that it's disclosed to their broker, so the broker can make the insurer aware, because obviously they're insured for a particular amount and if they go beyond that amount then there's a huge risk of underinsurance."

Meanwhile, FDF CEO Ian Wright told the Business, Energy and Industrial Strategy Committee (BEIS) this week that suppliers were writing off up a to a 10th of their turnover this year because of Brexit costs.

"I know of one substantial business that has allocated about 10%, or £20m, of its £200m turnover - that's turnover not profit - to no-deal planning. That wipes out their profit for the year.

"I know of small businesses who have got that benchmark of about 10% too. Wright also said Amazon may have contributed to a lack of storage space by snapping much of it up.

"There is some gossip that quite a lot of this space has been booked by Amazon for their entry into the food market at some point in the next few months," he said.