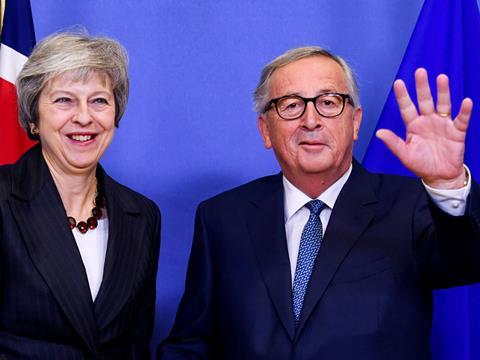 Supermarkets have hundreds of thousands of sq ft of warehousing space standing empty to cope with post-Brexit chaos, whilst suppliers are being turned away from sites across the country because warehouse space is full.

With the prospect of a no-deal looming as PM Theresa May struggles to convince ministers and MPs to back her withdrawal agreement, suppliers have been scrambling to find warehouse space to stockpile goods.

But several sources have told The Grocer that warehouse space has run out. And the biggest culprit appears to be the mults. Supermarkets have previously stressed the limitations of stockpiling because of the 'just in time' nature of their businesses.

But Charlie Pool, CEO of Stowga, which bills itself as the Airbnb of warehousing, said the amount of space being put aside by supermarkets amounted to "several football pitches worth".

"We had an enormous amount of chilled space in the summer but it's been snapped up. A large part of that is supermarkets that had been renting space through people like us taking it back.

"We have seen 400,000 pallets of warehouse space go in October and 90% of that was for the big supermarkets.
"You can't really criticise them because it's their space. They are thinking of what might happen after Brexit and how it could impact on their supply chain."

FDF CEO Ian Wright agreed supermarkets were acting to protect their own supply chains.

"You can't blame them," he said. "But suppliers are facing a huge shortage of warehouse space when trying to make contingency plans.

"Basically frozen food sites are full, chilled sites are virtually full and those that are not are in the wrong place. I understand there are starting to be issues with ambient storage capacity too."

BRC Brexit adviser William Bain also said "there is no capacity left in chilled warehouse space. It's all gone."

"My stuff is full," agreed Food Storage & Distribution Federation CEO Shane Brennan. "Currently my guys are fielding enquiries from retailers and manufacturers trying to find space to stockpile. It's gone."

Stowga's Pool added that the price of storage had risen by 15% per pallet per week in recent weeks, with inflation across the third quarter as a whole of 8%, but all of the chilled space in London and the Midlands was gone.
Got a question for our Brexit panel? The deadline to register for our webinar is Friday 23 November at 5pm. Register here.