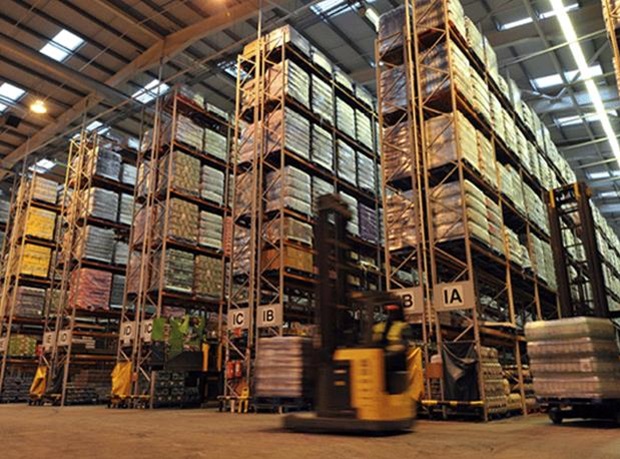 Supermarket bosses have warned MPs the UK is just weeks away from chaos at the ports, empty shelves and soaring food prices.

In a letter circulated to all MPs, the bosses of Asda, Lidl, Sainsbury's, the Co-op, M&S and Waitrose were among those who warned food shoppers would be among the first to experience the full impact of a no-deal Brexit.

The letter signed by the supermarket chiefs, who are all members of the BRC, said without a deal 'millions' of UK consumers would suffer.

'While we have been working closely with our suppliers on contingency plans, it is not possible to mitigate all the risks to our supply chains and we fear significant disruption in the short term if there is no Brexit deal,' the letter says.

With a third of all UK food imported from the EU, the supermarket chiefs said the 'just in time' supply chain would grind to a halt if the UK fell off the 'cliff edge'.

'Even if the UK government does not undertake checks on products at the borders there will still be major disruption at Calais as the French government has said it will enforce sanitary and customs checks on exports from the EU, which will lead to long delays,' it adds.

The letter points to government data suggesting a reduction of freight through Dover and Calais of up to 87%.

'For consumers this will result in reduced availability and shelf life of many products in our stores.'

It also warns of the dire impact of WTO tariffs, which currently impact on just one in 10 products.
'If the UK were to revert to WTO as currently envisaged in the no-deal scenario, it would greatly increase import costs, which in turn could put upwards pressure on food prices.' the letter argues.

'The UK could set import tariffs at zero but that would have a devastating impact on our own farmers, a key part of our supply chains.'

Supermarket leaders said they had only limited ability to mitigate against disruption to fresh food supplies and warned that even though food could be stockpiled, space was running out.

'Even if there were more space it is impossible to stockpile fresh produce, such as salad leaves and fresh fruit,' the letter adds.

'Retailers typically store no more than two weeks' inventory and it becomes difficult to restock if the supply chain is disrupted.

'We are also attempting to find alternative supply routes but there are limited options and not enough ferries, so this could only replace a fraction of the current capacity.'

The warning says customers would face huge risks of reduced choice, quality and durability of food in the even of no deal.

The letter was also signed by the bosses of companies such as KFC, Pret a Manger and McDonald's, as well as BRC chiefs.

Earlier this month Tesco, which is no longer a member of the BRC, said it had held meetings with its suppliers to develop a stockpiling strategy ahead of a possible no-deal Brexit.

CEO Dave Lewis told The Grocer the company had held talks across its entire supply chain, ahead of next week's vote in the House of Commons on Theresa May's Brexit deal.

But Lewis said Tesco wanted to do what it could with suppliers to minimise disruption, though he warned there would be little it could do to stop disruption to fresh food suppliers.