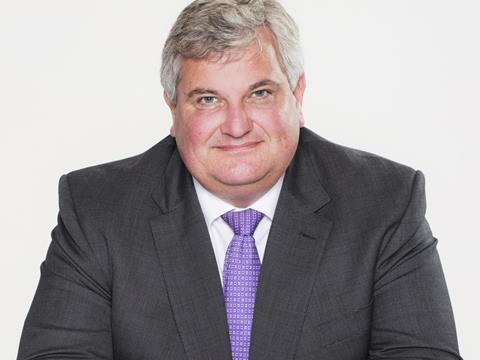 British farmers and food suppliers should expect stiffer global competition, lower prices and less subsidy in the future, regardless of which post-Brexit outcome is pursued by the government, Lord Price has warned.
Speaking at the NFU's annual Henry Plumb lecture on Monday evening, the former trade minister and Waitrose MD also disagreed with the Chancellor's recent proclamation the economy was on the rise by warning: "I can't quite yet bring myself to the view that the age of austerity is over."
Citing the increase in national debt from 35% of the UK's GDP in 2008 to 85% today, he added a host of other funding commitments by the government meant "the Treasury is not flush with cash". And to "further dampen the spirits" of delegates, Price warned a cyclical recession was also a "probability", irrespective of the ultimate outcome of Brexit negotiations.
The "severe headwinds" facing the retail sector were only expected to worsen over the coming years, he said. As much as 20% of food and drink sales were expected to move online over the next decade, and margins would continue to come under pressure, Price added, as he suggested suppliers could learn from retailers in becoming more efficient or more differentiated.
"Better collective buying and selling to my mind are now key requirements," he added. "In the future the UK doesn't need to just compete against 27 EU countries but will instead have truly global competition."
Without the "protective blanket" offered by the EU's CAP, competition would no longer be from "the farm next door or in the neighbouring county, it will be Mexico or Argentina, or New Zealand or Australia, as well as an EU with potentially higher subsidies".
With concerns over labour still plaguing much of the food sector, he suggested investment in technology and automation "will be needed more than ever".
Meanwhile, his most likely long-term outcome from Brext was a scenario in which the UK struck a comprehensive free trade agreement with the EU that allowed it to also strike trade deals with other countries. A no-deal scenario was unlikely as the EU ran a £10bn food and drink surplus with the UK.
"This outcome of a zero-tariff, open, liberal trading UK on the edge of Europe is the last thing the EU wants," he said. "They would rather tie us into a common commercial framework than have us as a ferocious near shore competitor. It is for this reason, as well as the trade flows the EU enjoys with the UK, which I think make a 'no trade deal' unlikely."