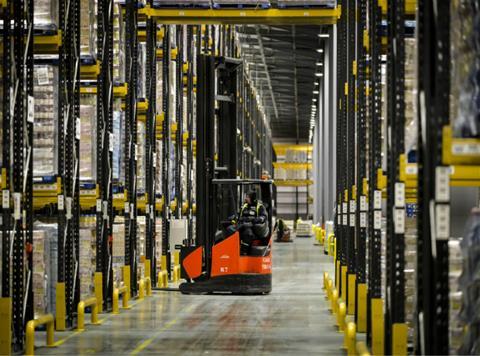 Tesco is using hundreds of rented refrigerated containers to provide possible emergency frozen storage space in the event of a no-deal Brexit.

The storage units are at some of Tesco's biggest stores across the UK. Chief executive Dave Lewis said last week it was doing all it could to maximise capacity in preparation for the possibility of chaos at the ports.

Tesco will hire the containers for the reminder of the year, the Financial Times reported today.

It quoted a communication to store managers, which said the units 'are now planned to stay on site for the rest of the year as part of a contingency plan due to Brexit'.
It said the plan was 'currently being finalised'.

The units are understood to hold 10 pallets of food each, though it is understood many of them were also used by Tesco last year for a period beyond Christmas.

The Grocer revealed in November that supermarkets, including Tesco, had hundreds of thousands of sq ft of warehousing space standing empty to cope with possible Brexit chaos. Suppliers have faced a crisis, with much of the UK's warehouse space full.

Tesco declined to comment, but last week Lewis said the company had talks across its entire supply chain about providing extra storage space, though he warned there would be little it could do to stop disruption to fresh food suppliers in the event of no deal.