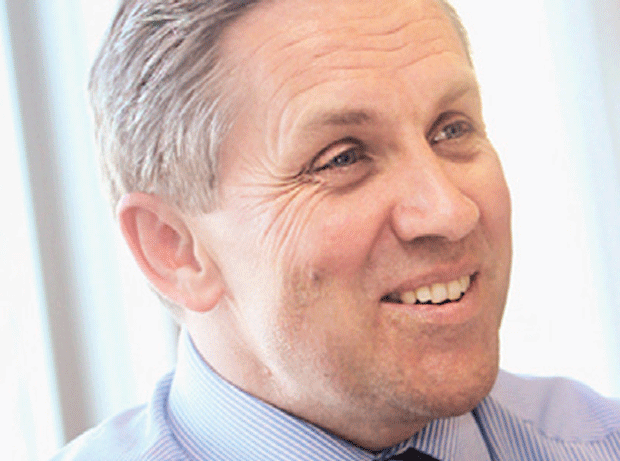 According to former Sainsbury's boss Justin King, shoppers in the UK are "completely in the dark" about the impact Brexit will have on the cost of their weekly shop.
Which is a little bit hard to believe – at least for those of us whose bread and butter is the food industry. If I had a pound for every 'Brexit drives up the cost of x' story we've penned in The Grocer since last June, I'd be rich by now. Well, I might have been if sterling hadn't plummeted by such a terrifying amount.
But while the odd story about Brexit driving up the cost of breakfast might filter through into the national press, most shoppers are apparently still unaware of how much the plunge in the pound has already pushed up food prices in Britain.
Because – as King pointed out in an interview with BBC Panorama – the supermarkets don't want people to know that their 'value for money' proposition is under threat. And they've been very careful to give off the impression that it's business as usual on the discounting front.
In January, as suppliers warned raw material costs were surging in the wake of the Brexit vote, Asda and Tesco embarked on another very public price war, slashing prices across a range of store cupboard essentials like Heinz Beanz and Pot Noodle. Customers were feeling the pinch after Christmas, they said, and these generous cuts on everyday essentials would help families re-stock their cupboards.
They were slightly less vocal about the fact that at the same time they were ramping up prices in the meat, fish and poultry aisles. The average price for a half leg of lamb rocketed by 15% to £9.60 in the mults that month, according to our research using Brand View data, while a large whole chicken rose 4% to £5.31 and a 500g pack of beef mince rose 3% to £4.12.
Which is fair enough. No supermarket boss in their right mind would go public with price increases in a market as competitive as British grocery.
Super-cheap food and drink
But there is a risk that unless retailers hold their hands up and admit that Brexit is going to put an end to the era of super-cheap food and drink, they will have a hard job convincing consumers they are not ripping them off when they finally have no choice but to increase prices across the board.
Just look at the way people react to shrinkflation. When shoppers discovered the missing peaks in their Toblerone, did any congratulate Mondelez on finding a way to cope with the surging cost of cocoa while still delivering the iconic chocolate bars at a specific price point? Nope.
Instead, the British public reacted with mocking outrage, accusing the manufacturer of trying (unsuccessfully) to pull the wool over their eyes and make an extra buck.
Of course, preparing customers for inevitable price rises is very different from using Brexit as an excuse to pump up profits.
Some suppliers are increasingly worried that retail prices are rising much faster than cost prices in some categories in the big four – something that isn't happening in Aldi and Lidl, which are more careful to match retail price increases to cost price increases.
If that turns out to be a wider trend, it's bound to become a big bone of contention for suppliers, many of whom are struggling to keep their heads above water at the moment.
More importantly for the mults, it could ruin in a second the 'value for money' proposition they have so carefully nurtured over recent years. And if that happens, Brexit will be the least of their worries.