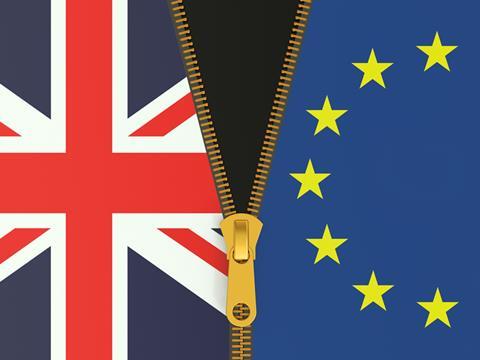 Over a third of retailers have done "little to no preparation" or feel "very underprepared" for a no-deal Brexit, according to a new survey.

While the majority (52%) of retailers had done some preparation, just 15% indicated they felt 'very prepared', according to research carried out among leading companies by consultancy Retail Economics and law firm Squire Patton Boggs.

The survey found 73% of retailers had conducted some analysis attempting to quantify the impacts of additional tariffs that would apply under WTO terms. But more than a quarter had undertaken no analysis on potential additional costs, despite 33% saying they would face 'significant additional costs' in the event of a no-deal scenario.

The survey, which followed more than 50 meetings between the UK's leading retailers and Brexit and trade experts, was carried out between 10 and 21 November. It includes results from 26 large retailers with a combined turnover of over £100bn.

The findings showed measures taken by retailers included switching supply chains to the UK, stockpiling, currency hedging and employing temporary workers.
But Richard Lim, chief executive of Retail Economics, said he was shocked at the lack of preparation.

"After two and a half years, the Brexit options have suddenly come into very sharp focus," he said.

"Leaving the EU without a deal would give the UK total sovereignty over trade, borders and immigration but would mean the immediate emergence of new, expensive and disruptive checks and costs at the border for trade with the EU.

"It's awfully concerning that over a third of retailers have done 'little to no preparation', or feel 'very underprepared' for a hard Brexit when this scenario could unfold early next year."

Matthew Lewis, partner and head of retail at Squire Patton Boggs, said: "There have been numerous public predictions about likely disruption at UK ports and higher costs in the event of no-deal. The survey supports the view that a primary and urgent focus for retailers must be on their supply chain and how best to manage this going forward.

"Retailers are considering stockpiling and changing supply locations as ways of mitigating the impact, but they all recognize that increased costs are inevitable.

"There are huge legal and economic ramifications of a no-deal and both have to be considered together to identify ways of mitigating the biggest concerns for retailers."