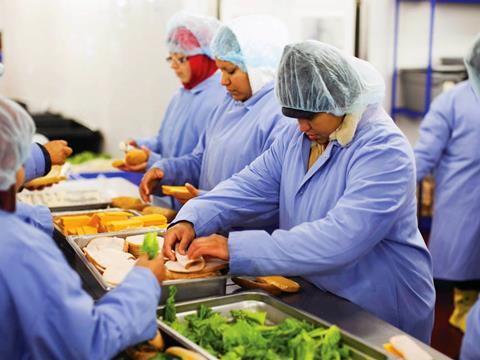 "Massive uncertainty" over the future of more than 250,000 EU immigrants working in food and drink sectors has cast a shadow over the industry, its leaders warned this week.

The FDF called on the government to "act urgently" to bring to an end verbal and physical attacks on Eastern European workers, which it said it had received reports of following the referendum.

The federation also joined forces with the BRC to call on ministers to bring clarity to what will happen to such a huge chunk of the workforce.

"This is horrible, horrible, horrible for people involved," said FDF director general Ian Wright. "The government needs to act fast to clamp down on racism. They've been made to feel unwelcome and, in more extreme cases, demonised."

Food and drink suppliers employed an estimated 130,000 Eastern Europeans, Wright said, and "it would be hugely disruptive if these people were to leave the UK labour market."

He added: "It's not just the manual and semi-skilled workers either. If I was a senior manager in a leading business and had been listening to some of the stuff some of our potential leaders have been saying about foreigners, I might be looking out for the nearest headhunter.

"The same applies to students who have been studying for three or four years."

The BRC said about 5% of the retail workforce, roughly 125,000, were foreign EU workers.

"We are an industry that employs a huge number of foreign nationals from the EU and there is massive uncertainty about the future they face," said a spokesman.

"Will they be able to continue working in the country? We need to know the answers as soon as possible."

The government said there had been a 57% increase in online reports to the police of hate crime since result of the referendum was announced. Incidents so far have included a halal butchers in Walsall being targeted by arsonists.

ACS chief executive James Lowman said: "Sadly some people - and in reality it is probably a very small minority - feel through some warped logic that the ­referendum result has given them the permission to express these views, in some cases aggressively and even alongside violence."

Greencore CEO Patrick Coveney tweeted: "Leaders in UK food must support ALL colleagues that make this industry so great; time to speak up."

Another major food manufacturer said it was investing in more internal communications resources to help reassure its foreign staff, in light of the vote.