The government has reintroduced its "landmark" agriculture bill for England to parliament, with a pledge to "boost productivity and reward environmental improvements".
The original bill – which failed to complete its passage through parliament ahead of December's general election – was slammed by food industry leaders for failing to put enough emphasis on food production.
It also "fell short" on addressing commodity price volatility, free trade and access to labour, warned NFU president Minette Batters in September 2018.
Environment secretary Theresa Villiers claims the new agriculture bill – introduced to parliament on 16 January – balances food production with environmental protection to "safeguard our countryside and farming communities for the future".
So what's new, and what does the food sector make of it?
Public money for public goods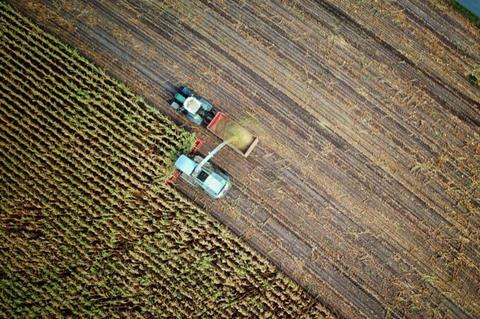 Just like its previous incarnation, the bill's primary focus is transitioning from the EU's CAP system – which subsidises farmers based on the amount of land they work – to a new system rewarding producers for developing more innovative farming techniques that protect the environment.
This "public money for public goods" system of payments will be phased in during a seven-year transition from next year. Farmers and land managers will be rewarded for improving air and water quality, introducing higher animal welfare standards, improved access to the countryside and measures to reduce flooding.
"This will contribute to the government's commitment to reaching net zero emissions by 2050, while at the same time helping to boost farmers' productivity," Defra says.
The bill also retains new fair dealing regulations designed to drive out unfair practices, "which harm farmers here and overseas, limit their options for investing in sustainable practices and lead to shocking amounts of good food going to waste", according to campaign group Sustain.
Villiers describes the legislation as "one of the most important environmental reforms for many years, rewarding farmers for the work they do to safeguard our environment and helping us meet crucial goals on climate change and protecting nature and biodiversity".
So what's new?
The original bill "received a lot of pushback due to the lack of reference to food production, and the failure to recognise that producing food itself should be seen as a public good," says Provision Trade Federation director general Andrew Kuyk.
Based on this feedback, Defra has made some important tweaks to the legislation – including six key additions. They are:
Food security reporting: The government will be required to regularly report on the UK's food security to parliament, including whether decisions taken under the new legislation and future trade deals hamper or improve the UK's current food security levels. Just over half the food we eat is currently produced in the UK, with almost 30% imported from the EU.
An animal traceability service: The agriculture bill includes powers that allow a service provider to improve the collection and management of information relating to the identification, movement and health of animals.
New soil quality provisions: Soil is described as an "essential natural asset" that requires careful management and can help to provide a whole range of public goods. Defra has specifically named soil in the bill in order to provide financial assistance to farmers for protecting or improving its quality.
Financial assistance monitoring: The secretary of state will monitor, evaluate and regularly report on the government's financial assistance schemes.
Fertiliser regulation: The power to effectively regulate this industry as the UK leaves the EU, including updating the definition of a fertiliser to take account of the latest technological advances.
Organics regulation: Powers to tailor organics regulation, designed to allow them to continue trading organic British produce across the world.
What does the food sector think?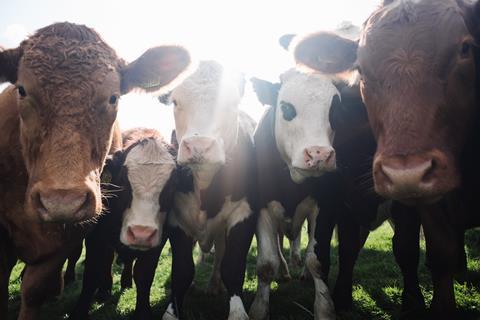 The new bill has been given a cautious welcome by the industry. Importantly, it "now recognises food production and caring for the environment go hand-in-hand", says NFU president Minette Batters.
However, the commitment to invest in supporting farmers to improve productivity will be "critical", she adds, "given the delivery of sustainable and climate-friendly food systems cannot be achieved in the absence of viable and profitable farm businesses".
The commitment to regularly report on food security – while reassuring – must be "more than simply a box-ticking exercise", she warns.
It's a point echoed by British Poultry Council CEO Richard Griffiths – who suggests the bill doesn't go far enough on food security and should also look at consumption, and whether that food is healthy and affordable (though Henry Dimbleby's upcoming National Food Strategy should cover these points).
It is also "disappointing the bill still does not commit to support for farmers to adopt nature-friendly agro-ecological farming, like organic", suggests the Soil Association's head of farming and land use policy Gareth Morgan.
"Nor does it signal support to enable the radical shift away from artificial fertiliser and pesticides needed to restore nature and soils capable of storing carbon," he adds.
While the bill does refer to welfare standards "it is imperative to ensure that farm businesses delivering the highest environmental outcomes, like organic production, are not penalised and will continue to thrive", agrees Organic Farmers & Growers CEO Roger Kerr.
The "elephant in the room", however, is Brexit. Specifically, future trade deals and whether "UK farmers will have to compete with low-standard, low-welfare imports produced in ways that would be illegal in this country", says Vicki Hird, sustainable farming campaign co-ordinator for the Sustain alliance.
Indeed, the ambition "set out in the bill is totally dependent on sensible trade deals", suggests the Soil Association's Morgan.
"If we allow imports of food from countries with low environmental standards, UK farming will be unfairly penalised and the agriculture bill will remain wishful thinking, with our impacts on climate and nature merely offshored."
FDF CEO Ian Wright agrees the quality and choice of UK food and drink must be prioritised in post-Brexit trade negotiations to "safeguard the confidence of our consumers and shoppers in our world-class industry".
Meanwhile, the PTF's Kuyk also questions Defra's assertion that the bill will "sweep away the bureaucracy of the CAP".
"Who will go around farms to monitor performance against these new standards?" he asks.
"Somebody will have to police those standards," Kuyk suggests. "In a sense you're replacing one set of rules and regulations with a different set of rules and regulations.
"As night follows day, if you're dishing out public money somebody has to actually check you've done what qualifies you to get that public money. You can't just take it on trust."
What's next?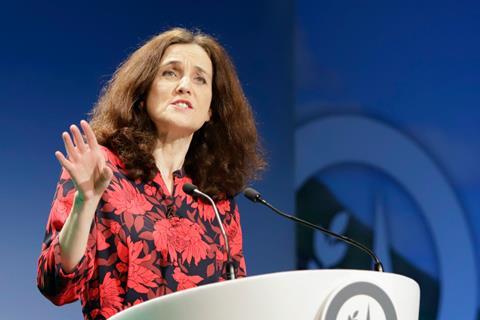 The bill will now progress over the coming weeks to a second reading and committee stage, though dates are yet to be announced. Defra's National Food Strategy – which has been developed in tandem with the agriculture bill by Leon co-founder Henry Dimbleby – is expected to present an interim report by the spring.
By then it is looking increasingly likely that Defra will have a new secretary of state and maybe a revised remit, with Villiers widely touted as a candidate to be sacked in Boris Johnson's expected post-Brexit cabinet reshuffle next month.
But no matter who is in charge at the department, there will be "no excuses" if the government fails to make its ambitious plan for agriculture a success, warns BMPA CEO Nick Allen.
"The UK's failings will not be able to be blamed on the CAP," he adds. "It is down to the UK government to deliver what it promised. As a policy it will have failed if it delivers on the environment but then leaves the UK dependent on importing more food from other parts of the world. It is important the policy recognises the strengths of UK agriculture and capitalises on them."


Kevin is The Grocer's fresh foods editor, overseeing our coverage related to the retail fresh foods sector, including dairy, meat, fish, poultry, fruit & veg and eggs, as well as the plant-based foods category.

He also assists in production of The Grocer's annual Dairymen supplement, while also writing about food commodities, sourcing, sustainability, politics and regulation; and has appeared as a commentator on both radio and TV on the state of the UK food industry.

Prior to joining The Grocer in 2014, Kevin wrote about retail financial services for a Financial Times business publication, and began his career as a journalist working for regional newspapers in Wales.

Follow Kevin on Twitter: @KevWhite77