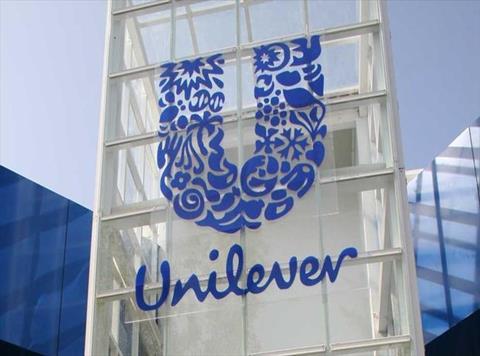 First there was 'Marmitegate'. Then the news Colman's historic Norwich factory will shut, with some production moved to Germany. Now Unilever has picked Rotterdam over London for its new unified corporate HQ. The company, which has been owned through two separately listed companies – a Dutch NV and a UK plc – since its formation in 1930, revealed this morning it plans to "simplify" its structure into a single legal entity incorporated in the Netherlands, and everyone's blaming Brexit.
The nationals have heralded Unilever's move as a "major blow" to Britain, while Theresa May's opponents claim it's evidence of diminishing business confidence in her Conservative government, even though Unilever boss Paul Polman has repeatedly insisted the company's decision has "nothing to do" with the UK's imminent exit from the EU.
So why is Unilever making this move now? And what does it mean for the company, its staff and the UK?
Unilever's proposed "simplification" follows an extensive review of its corporate structure and will provide "greater flexibility for strategic portfolio change and help drive long-term performance", it says.
The fmcg giant insists it remains committed to the UK, and its announcement this morning focused on the "evolution" of its structure into three divisions. The headquarters of the Beauty & Personal Care division and the Home Care division are set to be located in London, while the merged Foods & Refreshment division will continue to be based in Rotterdam. This secures nearly £1bn per year of continued spend in the UK, "including a significant commitment to R&D", Unilever says. It will continue to be listed in London, New York and Amsterdam.
Brexit has led Unilever, 7th most valuable European company to move it's Headquarter to the Netherlands and it's main Listing in Amsterdam leaving hence the FTSE index

— Davide Serra (@davidealgebris) 15 March 2018
Flatly denying that Brexit had any influence on its decisions, the company claims it picked Rotterdam over London for its main base simply because the shares in NV account for approximately 55% of the group's combined ordinary share capital and "trade with greater liquidity than plc shares".
For a business that is still making a "big show of optimising efficiency after it rejected a huge take-over proposal last year", the centralisation of its top administrative functions makes sense, says Ken Odeluga, a market analyst for City Index.
"There was a fair enough of a case to be made for the decision largely an administrative grounds, rather than a hugely economic ones, with a large business imperative for Unilever to move even regardless of Brexit," he adds. "That said, it's difficult to pretend political filters were entirely absent from management's thought process."
The move could serve to balance consumer opinion in the Netherlands following the sell-off of its Dutch-origin spreads business, Odeluga points out, and the choice of Rotterdam is, at the very least, "a fortunate one" given the risks of temporary trade disruption when the UK exits the EU.
Unilever is the third biggest company in FTSE 100 and is worth £113billion. It is now moving its joint HQ from London to a sole HQ in the Netherlands. #Brexit #GlobalBritain https://t.co/i7Ir30wAkm

— Angus Robertson (@AngusRobertson) 15 March 2018
Others are more sceptical of Unilever's insistence the move is not Brexit-related, with everyone from analysts to investment bankers and ex-government negotiators tweeting their doubts about the official line from the company and Number 10.
There are other factors that could have influenced Unilever's decision. As Bloomberg's Eric Pfanner has pointed out, the Netherlands has taken a lot of pro-business steps, including a recent move to scrap a dividend tax, which makes it a more attractive location for investment. It also gives companies more protection from hostile takeovers than the UK, which is "specifically important for Unilever", given the company dodged an aggressive takeover bid from Kraft Heinz last year. "It made people frightened this is a company that could be vulnerable again," says Pfanner.
Whatever the motivation, the decision by the third-biggest company in the FTSE 100 to move to switch to a sole HQ in the Netherlands is already causing a headache for the prime minister, with opponents arguing she must now strike a deal to remain in the single market or face further abandonment.
The move won't necessarily lead to a significant decline in tax revenue from the company, analysts say, and the company has promised there will be "no change" to its employment of 7,300 people in the UK. But there is a "strong possibility" it means Unilever – which has a market value of £113bn – will be excluded from the FTSE 100, "which would obviously be bad news for UK funds, especially income funds", says SocGen analyst Warren Ackerman.
Of course it's nothing to do with Brexit. Not even a factor in the decision. Pure coincidence. They probably don't even know it's hapening. Just fancied a change.

Move along now. Nothing to see here. I said move along now. Brexit's fine. Move along.https://t.co/4ESd5RVER9

— Steve Bullock (@GuitarMoog) 13 March 2018
It's also a significant blow for London, and casts further doubt over whether it will be able to hang on to its status as the global financial capital post-Brexit. Indeed, Rajesh Agrawal, the London deputy mayor for business, has branded the move as "disappointing news for the capital" and argued it brought into "sharp focus" the need for the government to secure a Brexit deal that secures London as Europe's business centre.
Unilever, meanwhile, has seen its shares dip 1.6% in London to 3,758p since this morning's announcement. Which is not a major slide. And analysts agree the changes to its corporate structure will be good in the long run. So its biggest challenge for now will be to convince Britain it remains committed to this country, even without a London HQ. Brits might have forgotten Marmitegate, but will they forgive this?