One of the few things Brexiteers and Europhiles agree on is the referendum campaign is proving extraordinarily divisive. No surprises there, perhaps, but few predicted the depth of the schism in the Tory party, where a BoJo-led "alternative cabinet" has openly undermined the prime minister and the chancellor in stump meetings from Clacton to Cumbernauld.
Yet few leaders in food and retail have chosen to declare their hand ahead of a decision that will profoundly impact trade policy, manufacturing costs and consumer prices for decades to come.

Perhaps it's understandable that supermarkets and consumer products groups have chosen to absent themselves from the debate entirely (or say something so mealy-mouthed you wonder whether they really heard the question).

If the success of your business depends on tens of millions of customers each week liking (or at least not hating) you, then you're unlikely to risk alienating around half of them with a strong show of sentiment on an emotive issue.

On the other hand, isn't this exactly the time when leaders should be demonstrating strong leadership?

Fortunately, there are people like Gerald Mason, who for the past 12 years has led the American Sugar Refining-owned Tate & Lyle Sugars from its Silvertown refinery in London's East End.

Cane sugar has been refined on this site since 1878, but the refinery - which has overcome challenges including its partial destruction on the first night of the Blitz in 1940 - is facing the most serious threat to its existence yet. Mason, who squarely blames the "miserable politics" of the EU for discriminating in favour of beet sugar producers and against cane refiners, makes it clear which side he's on: he will fight for Brexit.

"I don't want to be the one looking my workforce in the eye and telling them they haven't got a job when it's not because they haven't worked hard or been innovative enough, but because somebody in Europe thinks they don't deserve to be working," he says.

Rigging the market

Mason's main concern is that in October 2017, the EU will remove production quotas on beet sugar producers, thus allowing them to greatly increase their output.

In a recent analysis of the impact of this move, Defra predicted while it would only result in a 5% increase in total EU sugar production by 2020, sugar prices would fall 16% over the same period.

Meanwhile, for the handful of cane sugar refiners in the EU (including Tate & Lyle, which is by far the largest) heavy import tariffs on raw cane sugar will be maintained, as will a strict cap on the number of producers from which cane refiners are able to import source materials.

The result is that consumers and food processors will benefit from markedly lower sugar prices. EU beet sugar producers across 19 EU member states (including Tate & Lyle's main rival ABS) will be able to offset this through increased production and exports.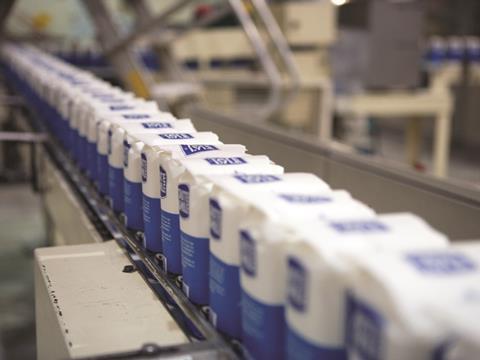 But Tate & Lyle will continue to be squeezed by the cost of EU regulation, which Mason estimates at about £40m per year. Worse for Tate & Lyle is that its relative disadvantage will grow much wider post October 2017. And it may find it impossible to compete.
"I don't mind if Europe wants to rig the sugar market as long as it rigs it in a fair way for both beet and cane producers," says Mason, who insists he is not dogmatically opposed to the EU and that all he's looking for is the chance to compete on an equal footing with the far more powerful beet industry.

And he has little time for the argument that protecting the home-grown beet sugar industry (it celebrated 100 years in 2012 after the first sugar beet factory was built by ABS in 1912 in Norfolk) is exactly the sort of thing the EU is there to do.

"The notion that we are some kind of second-class citizen that should be done away with by European policy is entirely wrong," he says. "You don't criticise BMW for not being a European car manufacturer because some bits of their cars are brought in from outside Europe."

Production at Tate & Lyle's Silvertown factory has already fallen 45% this year (and from 1.1 million tonnes in 2009 to 600,000) as the rival beet industry has dramatically improved yields and eliminated differentials in the cost of production. What with this and the gradual decline in the size of the overall market (resulting from changing tastes and the obesity debate) the prospects for Tate & Lyle do not look rosy.

Mason will not talk directly about the risk of closure of the Silvertown refinery and the loss of its 850 jobs, but his message is clear: the only way Tate & Lyle can compete is if the new market regime can be halted. And that means leaving the EU.
What Defra says will happen to sugar prices
In November 2015, Defra published a paper entitled 'Modelling the EU cane refining sector after 2017'. It examined the future of the sugar industry in the lead up to, and following, the abolition of the sugar beet production quota regime, which will take place in October 2017. It included modelling changing levels of production, imports (and import tariffs) and exports. But it did not model any changes to the structure of the beet or cane refining industries.
Its key findings over beet quotas and imports and refiners were as follows:
It found the abolition will deliver a modest increase in total EU sugar beet production of 6% by 2020 relative to a scenario in which the quota is maintained.
Beet quota abolition will also have a substantial downward impact on the price of sugar in the EU (-15%) and beet returns to growers (-5%) with resulting cost benefits for EU food manufacturers and, where price changes are passed on, consumers.
Import restrictions on raw and white sugar (and other factors such as costs of transportation) are "likely to continue to keep the price of sugar higher than would otherwise be the case even after quotas have been removed".
Post-2017, EU white sugar prices are projected to end up around 15% above world prices.
After quota abolition, the EU refining margin is only positive in a scenario where refiners can access raw sugar at the world price, tariff-free. Given low or negative refining margins, EU imports of raw sugar (for sugar cane refiners) are projected to decline by 43% post-2017.
EU sugar consumption is projected to decline by around 0.3% per annum over the period 2014-2024.
Beet it

While Tate & Lyle frets over its declining share (currently about 30% of the £328m UK sugar market), Associated British Sugars (ABS), which is part of Associated British Food is in a rather different position. And it's by no means black and white.

ABS's UK operation produces over a million tonnes of sugar per year from beet, and as such it might be expected to favour the EU's plans, which will benefit its industry, its UK employees, and around 3,400 beet suppliers. Even ahead of quotas on beet production being abolished in 2017 ABS revenues for the first half of 2016 were up 3% , though it follows a 9% decline in 2015.
"A tightening of EU and Chinese stock levels resulted in a strengthening of domestic prices in those markets," said ABF CEO George Weston in the April interim results.
And yet, like most food producers and processors, ABF remains… firmly on the fence when it comes to Brexit. It notes that the fast approaching referendum has "created uncertainty" but that ABF, wherever possible, "aligns production with the end markets for its products" and that there is "relatively little cross-border trading between the UK and the rest of the EU".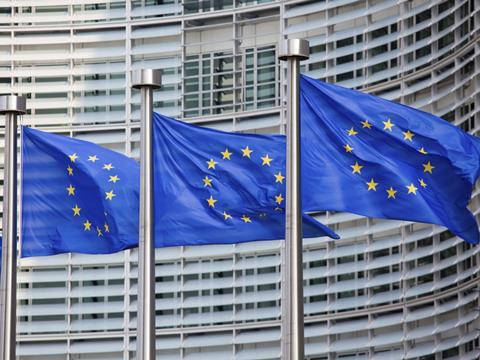 Risky

The Britain Stronger In Europe lobby group forcefully asserts that captains of British industry are overwhelmingly in the Remain camp.

Richard Branson and Bill Gates have come out in support, as has Asda CEO Andy Clarke and former supermarket bosses such as Sir Terry Leahy and Justin King. And last week, 2 Sisters founder and boss Ranjit Singh Boparan voiced his case for Remain in The Grocer.

"A vote to leave the EU has the potential to decimate the British food industry," he wrote. "It's already a tough environment; highly labour-intensive, high volume, producing very low-cost products for low margins, and operating in a deflationary market. The additional challenges Brexit could create for my industry will put many businesses at risk, and I don't think that's a risk worth taking."

But if there is a pro-EU lobby in the sugar industry, it has no equivalent to Gerald Mason - or at least none that has broken cover.

Unsurprisingly, Tate & Lyle's Mason sees the immediate threat to his business as the only item on his agenda, with any benefit that might arise from membership of the world's largest trading bloc, or unrestricted access to 500 million consumers, a sideshow in comparison.

It's understandable. It also demonstrates why the sugar industry serves as such a useful microcosm for the broader EU debate, in that whether you vote Remain or Leave depends on exactly what role you are playing.

It is certainly possible to mount a powerful case that continued membership of the EU would benefit the broader economy, generating additional wealth that will translate into higher spending power and, in turn, boost growers, processors and retailers.

But "European regulation is comfortably the main threat," believes Mason. "I don't know what will happen to the sugar market. But my most important issue is making sure I'm around to compete in that marketplace in five years' time."