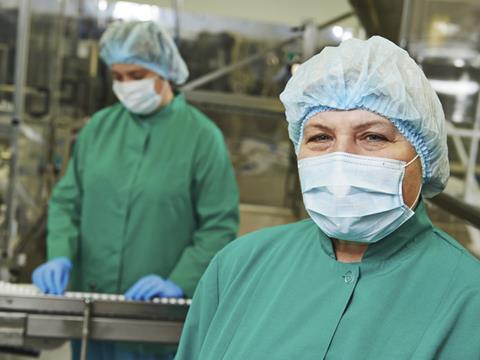 The government must set out a plan to protect jobs and workers' rights following the decision to leave the European Union, trade unions have warned.
TUC and Unite, which both represent employees in the food industry, have called for action to avoid workers bearing the brunt of Brexit.
"The first priority now is to protect jobs and defend the living standards of working people," said general secretary of the TUC Frances O'Grady. TUC represents more than 5.8 million workers in 51 unions and has warned repeatedly that workers' rights could be jeopardised by Brexit.
"The government must urgently set out a plan to defend UK industry and keep British jobs," O'Grady added. "That means defending the pound and stimulating the economy.
"Working people must not pay the price for the decision to leave the EU."
Unite, which represents thousands working across the fmcg and retail sector including staff at Sainsbury's, has also called for politicians to "respond appropriately and in a way that satisfied the genuinely held concerns of the public".
Leader Len McCluskey said: "This decision reflects a divided country. It is therefore beholden on the party of working people, the Labour party, to stand united to ensure that they deliver on their duty to protect jobs, our public services and living standards from the instability that may follow."
This will include the "difficult issue of the free movement of labour and its impact on working people", he added.
Nearly one third of the workforce in food manufacturing is made up of people that have travelled from one of the EU's 27 other member states, according to ONS figures. That's 27% of the 400,000 employed in food and drink production as well as 11% in food retail and 6% in farming.
"This campaign has uncovered real despair in many of our communities," added McCluskey. "Too many feel that they have been abandoned by a political class that is not interested in their concerns and has imposed upon them an endless, grotesque austerity programme.
"Addressing this despair must also mean a full and proper plan to reverse the deprivation that is blighting life chances because if our political leaders fail to step up to this then the forces of division will only grow."
John Hannett, general secretary at USDAW, which represents shop workers around the UK, expressed his disappointment at the result.
"It will be no surprise to anyone that the EU referendum result is not the one Usdaw wanted, after the delegates at our annual conference overwhelmingly backed a vote to remain," he said. "I am grateful to the many Usdaw reps and members up and down the country who have worked so hard on the referendum and I share their disappointment with the result.

"The people have spoken, we must respect the outcome and now come together to get the best deal for the UK. We need reassurances that there will be no dilution of workers' rights once we lose EU protections. We need to secure the best trade deal possible to help safeguard jobs and make our economy prosper. We need to build good relations with neighbouring countries to ensure continued peace and security.

"The result clearly demonstrates that the country is deeply divided and we must work together to heal the rift to overcome the uncertainties we now face."