Booze is booming. Sixty-seven of the UK's top 100 alcohol brands in retail are in growth. Together, they have racked up £10.2bn – and the top 10 are responsible for £3.4bn of that figure. Here's the rundown of the 10 biggest booze brands of the UK, ranging from the highs of flavoured gin to the lows of delisted cider. All figures are Nielsen, 52 w/e 20 April 2019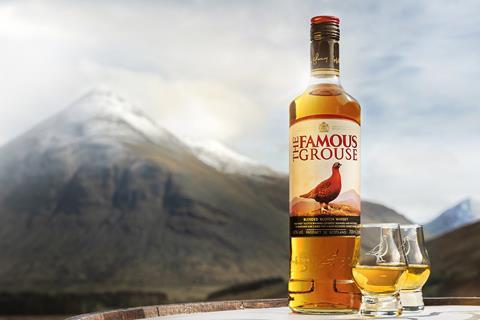 10 (10) The Famous Grouse
Sales: £216.7m Growth: 0.2%
Britain's top blended whisky brand stagnated this year, climbing just £400k on volumes down 2.3%. Still, brand manager Lauren Busby insists The Famous Grouse is "outperforming total category value declines of 6.8%" in the face of "tough trading conditions and increased competition from other spirits sub-categories".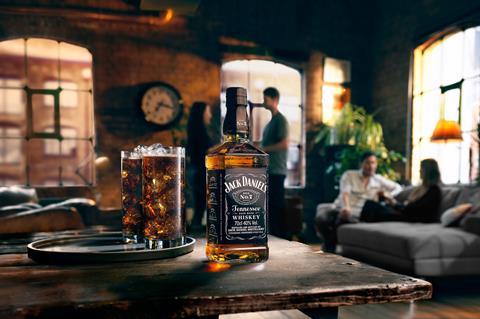 9 (9) Jack Daniel's
Sales: £244.7m Growth: –0.6%
Jack Daniel's has tumbled into the red this year, losing £1.4m. Its core Tennessee Whiskey was down £1.3m alone, while Honey Whiskey fell nearly £1m and the Tennessee Cider shed £1.9m.
It's not all bad news, though. There are various shoots of growth. Its Legacy edition has gained nearly £1m since launch and the Master Distiller Series No 4 has grown nine-fold to be worth over £2m.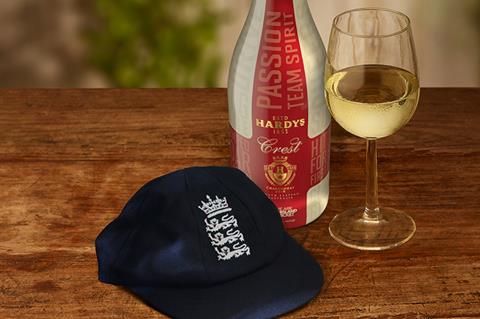 8 (7) Hardys
Sales: £276.3m Growth: 1.8%
For a brand of this size, a £5m gain hardly seems much cause for celebration. But context is everything.
A year ago, Hardys was down more than £20m after a trading dispute with Tesco. Now the brand is gaining value share, says Accolade category director Andrew Nunney. That's partly down to a 1.6% rise in average prices, which Nunney says was driven by premium sub-brands being in "double-digit growth". Plus. the brand is continuing activity around the Ashes and the Cricket World Cup.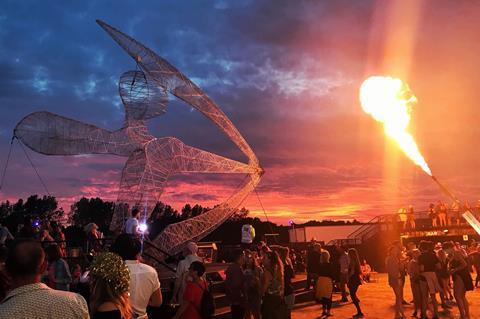 7 (8) Strongbow
Sales: £311.3m Growth: 16.7%
Brits are turning to the dark side in droves when it comes to cider: Strongbow has grown by a titanic £44.4m, £38m of which is thanks to its Dark Fruit variant.
In context, Dark Fruit's growth was higher than that of Thatchers, Kopparberg and Old Mout combined. That's without even mentioning Strongbow's core cider, which has added £4.9m to its value.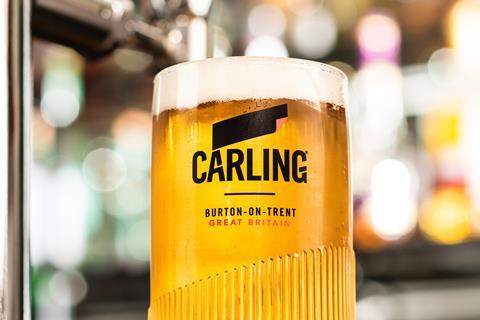 6 (5) Carling
Sales: £324.1m Growth: –7.5%
What a difference a year makes. Last summer, Carling was riding high on a multimillion-pound gain. This year, a raft of delistings across the big four supermarkets has spelled a £26.1m decline for Carling, the only one of the top 10 lager brands to lose sales. The Carling Black Fruits and Apple ciders were the real driver behind this slump, losing a combined £16.1m.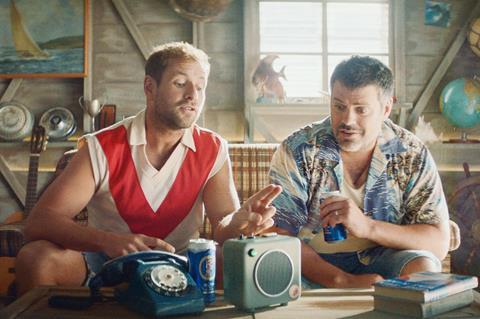 5 (4) Foster's
Sales: £363.0m Growth: 2.5%
Brad and Dan are back! The Aussie characters were revived by Foster's in spring for a £6m push – its biggest spend in years. The first TV spot saw the duo take a swipe at craft beer.
But it's not hipster brews that are Foster's biggest challenge; it's Budweiser (below). Having leapfrogged Foster's last year to become the UK's second-biggest beer, Bud has extended its lead. There's now nigh-on £100m between the two brands.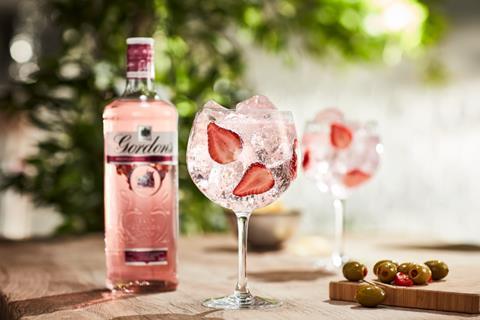 4 (6) Gordon's
Sales: £433.0m Growth: 56.6%
This year's biggest winner by a long shot, Gordon's has overtaken Carling and Foster's to become Britain's fourth-biggest alcohol brand. It's grown by a gargantuan £156.6m, almost £100m more than the second fastest-growing brand, Heineken (28).
Gordon's Pink – surely the most successful booze launch of the past decade – is responsible for the lion's share of that growth. It added £109m to that figure on its own, while inspiring an unending swathe of imitators.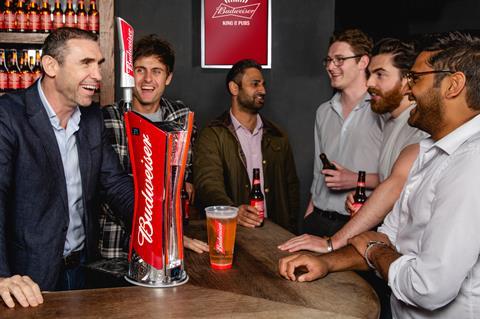 3 (3) Budweiser
Sales: £462.2m Growth: 10.5%
Having overtaken Foster's (5) to become the UK's third-biggest booze brand last year, Budweiser has gained £43.8m – the fifth-highest growth of any brand in this list. As Budweiser was the official beer of the World Cup, it's no surprise the nation's second-favourite beer has smashed it right into the back of the net.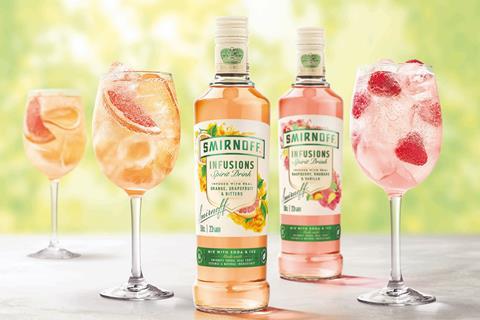 2 (2) Smirnoff
Sales: £494.5m Growth: 1.9%
Diageo's vodka behemoth is getting more expensive. While volumes are down 1.2%, Smirnoff's average price per litre across its expansive portfolio has risen a not-inconsiderable 3.1% to £14.98, adding £9.1m to the brand's value in grocery.
Much of this is down to the 34p surge in the average price per litre of the big-hitting Red Label variant, which is relatively flat in volume sales. Its also hoping to drive volumes with this summer's launch of Smirnoff Infusions (pictured).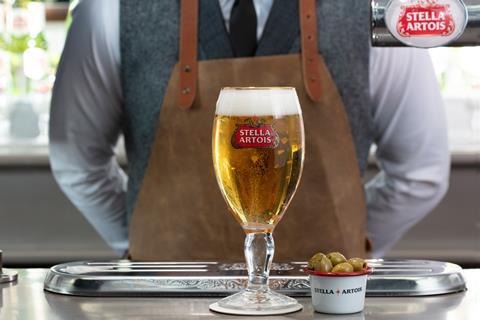 1 (1) Stella Artois
Sales: £573.4m Growth: 7.6%
Britain's biggest booze brand has netted the third-largest gain of any beer brand in this list, and the sixth of any brand overall: Stella Artois has added a staggering £40.3m to its value. That equates to an extra 11.9 million litres – enough beer to fill almost five Olympic swimming pools.
That the brand grew to such an extent this year is even more impressive considering the average price of Stella rose not insignificantly this year, by an average of 2.4% to approximately £2.31 per litre. Although it should be noted that, despite positioning itself as 'premium', it's still much cheaper than the likes of Peroni or Corona.