It's a return to form for the world's most iconic soft drink brand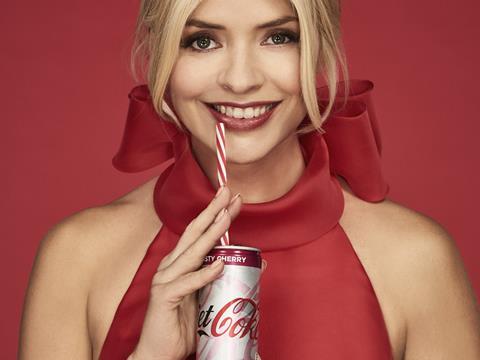 Last year's ranking: 2
Sales: £1,142.8m (+3.4%)
It's a return to form for the world's most iconic soft drink brand. After a disappointing £37.2m hit to sales in 2016/17, it has clawed back £38m in sales this year to take its total back over the £1.14bn mark.

It's a particularly positive performance given all the challenges facing Coca-Cola: namely the upcoming sugar levy and withdrawal of its Life sub-brand in April amid a lack of understanding among consumers.

The focus on its three remaining variants seems to have paid off. Growth has mainly come from the revamped Coke Zero Sugar, which added an extra £39m to its sales - an increase of 37% on the year before to £144.2m. By contrast, sales of the larger Diet Coke (£421m) and Classic (£576.3m) variants remained relatively flat with just over £6.5m growth between them.

The boom in Zero was largely down to a heavy marketing campaign to promote its new taste, which claims to be closer to the trademark Classic. Free samples reached more than 15 million households in 2017. And this year, it has unveiled new Coke Zero flavours of vanilla and cherry (on top of mango and cherry Diet Coke) to tempt more shoppers. The promotion of sugar-free flavours is all well and good, especially ahead of the sugar tax. But does Coca-Cola worry these variants will overtake classic?

"We're quite happy for our mix to change and for our pack sales of sugar free to overtake those of Classic Coke over time. And we think it will," says Coca-Cola's customer marketing director, Simon Harrison. "Great Britain will be the very first country where that will happen and already it's pretty much a 50-50 split."

This magnanimous approach could be in part down to its masterbrand strategy, unveiled in 2016, which aimed to treat the entire portfolio as one entity rather than a collection of brands. The strategy first manifested itself with the 'Taste the feeling' slogan on all ads, to communicate a united approach. Still, each brand very much has its own personality if its latest marketing is anything to go by. While this year's Coke Zero ad has a pensioner dabbling in motorcycle racing, Diet Coke's latest execution features a millennial talking about yurts.