Lindt added an extra £16.7m to its sales last year – no mean feat in a hugely competitive category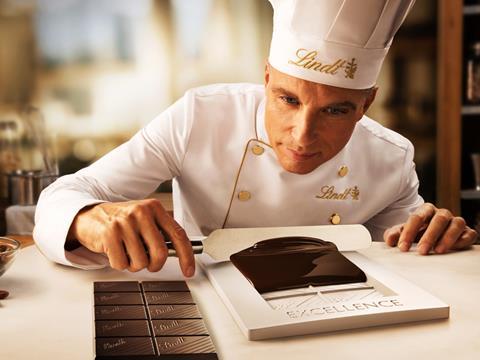 Last year's ranking: 31
Sales: £235.4m (+7.5%)
All hail the master chocolatier. Lindt added an extra £16.7m to its sales last year - no mean feat in a hugely competitive category that is the subject of intense scrutiny from health campaigners. And, unlike Cadbury (1) and Ferrero (93), the growth isn't purely price driven: Lindt has shifted an extra 1.7 million (1.7%) packs.

The UK, along with Germany and Switzerland, is a key driver of growth for the Swiss-based company. The Lindor and Excellence ranges, in particular, have proved popular with Brits looking for an indulgent chocolate treat, while the Lindt Bunny is beginning to rival the Creme Egg as an emblem of Easter.

What Lindt has done especially well is create a luxury image for products that often compete with mid-market brands on price when promotions are taken into account. In December, The Grocer revealed Lindt had surged from the 37th most promoted brand in the run-up to Christmas 2016 to 13th most promoted for the same period last year after almost doubling its number of deals in the major mults from 47 to 89. Even though the average saving was smaller, Lindt's sales figures suggest it's done a good job in convincing shoppers they're getting a bargain.

Lindt has also continued to invest in marketing. The brand remained a regular on TV during key seasons in 2017 with its familiar master chocolatier front and centre.

With long time brand ambassador Roger Federer agreeing a multi-year extension last December, Lindt looks well set to win again in 2018. That's no mean feat in the current climate.