It's a non-mover at seven, but Müller has seen a 7.9% drop in value and unit sales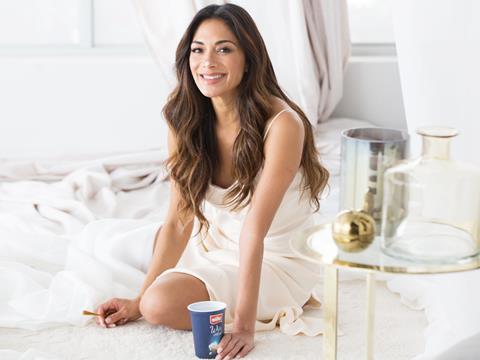 Last year's ranking: 7
Sales: £550.2m (-7.9%)
It's a non-mover at seven, but Müller has seen a 7.9% drop in value and unit sales. That means £47m has been wiped out, 2017's second biggest loss after Kingsmill's (26).

The biggest contributors to the decline are former Dairy Crest lines (down £10.3m or 23.2%) and Müller Corner (down £23.7m or 12.8%).

In response, Müller has launched Müller Corner Plain to replace Greek Style Corner. The new high-protein line contains 27% less sugar and will be backed by new TV ads starring Nicole Scherzinger. It's also just unveiled the first lactose-free Corner.

To further tap the protein trend, Müller has also launched its first quark product and cut sugar in its overall range by 13.5%.