It's been an energetic year for Highland Spring, the second-biggest riser in percentage terms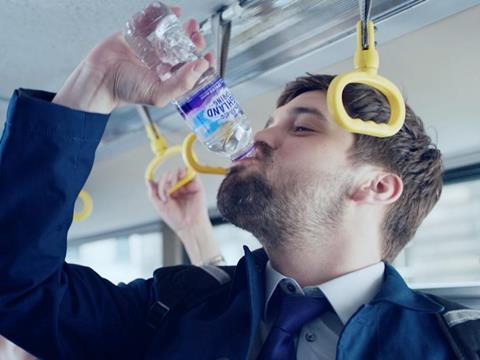 Last year's ranking: 97
Sales: £111.6m (+23.5%)
It's been an energetic year for Highland Spring, the second-biggest riser in percentage terms. As shoppers eschewed sugary soda and juices for water, the Perthshire brand seized the right moment to spend £5m on Brave By Nature, its largest marketing campaign to date. The effect is evident in the figures: volumes rose 7.9% as the "light-hearted" push reached 77% of UK adults through a TV advert, digital advertising, VOD, social media, PR and sponsorship of shows on Sky.

The activity didn't stop there. Highland Spring ­partnered with the LTA for the Tennis for Kids 2017 programme - a tie-in with the brand's ongoing presence at the annual Queen's tournament. The aim was to cash in on increasing consumer and media focus on health, says Highland Spring head of customer marketing Carol Saunders.

Then there was a new bottle with its "distinct main image featuring silhouettes of the Ochil Hills" and a festive drive called Escape to a Sparkling Moment to put the brand's fizzy SKUs in the spotlight, "elevating the relevance of bottled water for occasions, at the weekend or just for something a little bit special".