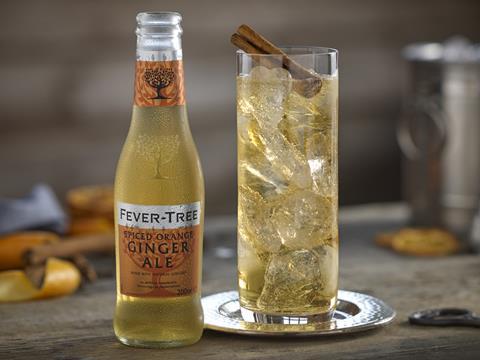 Fever-Tree has grown its sales more than any other fmcg brand (excluding alcohol) over the last year, despite not even ranking among the UK's biggest 100 brands.

The posh mixers behemoth has added a massive £42m (121.5%) to its value, dwarfing the growth of giants such as Coca-Cola (up £38m) and Walkers (up £28.3m), The Grocer's Britain's Biggest Brands report reveals this week [Nielsen 52 w/e 30 December 2017].
Despite this, Fever-Tree didn't even make the top 100, coming in at 122nd (up 38 places), with total sales of £76.7m and volumes up 13.1 million litres to 23.7 million litres. Fever-Tree had been "pioneers of the premium mixer category", said communications director Oliver Winters. "Our focus has been on putting the best quality ingredients and choice back into a category that had long been neglected."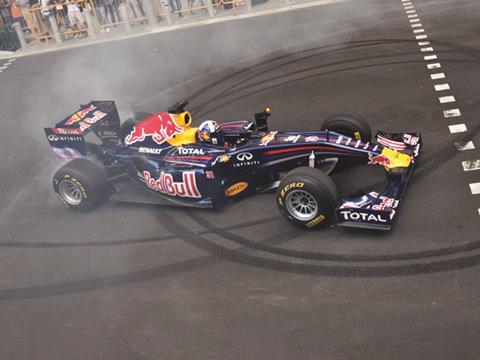 Brits retain keen appetite for energy drinks
Health warnings and age restrictions don't seem to have quelled Britain's appetite for energy drinks.
Monster and Red Bull were both among the top 10 fastest growing brands by absolute volume in this year's Britain's Biggest Brands.
Monster was the fastest growing, selling an extra 26.6 million units to take sales to 139 million units for the year ended 30 December 2017.
Rival Red Bull racked up the eighth largest volume growth in the list with an extra 12.6 million units, contributing to total sales of 198.6 million units.
In the case of Monster, growth was fuelled by large-scale innovation. Over the past year, the brand has launched non-carbonated range Monster Hydro on top of a new low-sugar black grape variant - LH44 - in partnership with F1 star Lewis Hamilton.
Red Bull has spent the past year highlighting its "functional" credentials but has caught up with NPD this year as it readies the launch of sugar-free versions of each of its SKUs next month.
Fever-Tree has now overtaken Schweppes to become the highest-selling mixer brand in Britain's supermarkets, boosting its market share to 39% vs Schweppes' 31% [IRI 13 weeks to 31 December].

However, our exclusive data reveals Schweppes mixers didn't suffer too badly, falling just £524k to £68m. The brand's overall 4.3% decline was driven mainly by a poor performance for its lemonades [Nielsen].

Fever-Tree, meanwhile, has posh gin to thank as a key factor in its success. Sales of 'mother's ruin' were up 31.8% (£146m) to £604.6m last year, with high double-digit growth for the UK's five biggest gin brands [Nielsen].

Indeed, added Winters: "Spirits premiumisation and the increasing focus on simple long drink mixability will ­continue to provide mutual support and opportunity for both ­premium spirits producers and Fever-Tree."

Fever-Tree unveiled a range of Refreshingly Light versions of all its drinks this month, with an eye to tapping increasingly sugar-conscious shoppers, to sit alongside its regular drinks.

Co-founder Charles Rolls sold three million shares in Fever-Tree last week, netting an £82.5m payout. He initially intended to sell 1.5 million shares, but doubled that to meet "significant institutional demand".