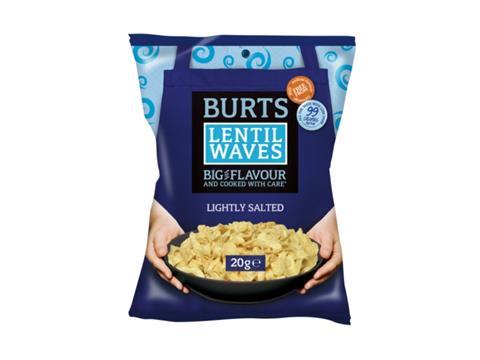 Burts Chips has launched lentil-based crisps.

Rolling into Waitrose next week, Lentil Waves come in three flavours - Sour Cream & Chive, Thai Sweet Chilli and Lightly Salted (rsp: £1.99/6x20g bags), and are free from hydrogenated fat, artificial flavourings and colourings. Each bag contains 99 calories and 40% less fat than Burts Sea Salt Potato Chips.

The trio would tap demand for an indulgent but healthy snacking alternative that "tastes as good as traditional crisps" said marketing director Leane Bramhall.

While 83% of shoppers considered the health and nutritional content of food important, taste and quality remained most important for 96% of consumers, she added.