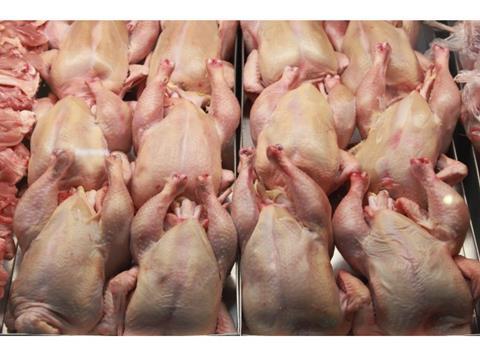 FSA audits into 2 Sisters sites embroiled in The Guardian poultry industry probe have found that no improvements are required at the plants.
2 Sisters Food Group today announced the results of audits carried out at two of its plants following allegations in The Guardian that the UK poultry industry was guilty of hygiene breaches that could risk spreading the campylobacter bug.
The FSA, which carried out the audits last Friday, uses a system of four outcomes: Good; Generally Satisfactory; Improvement Necessary and Urgent Improvement Necessary. 2 Sisters' plant in Scunthorpe was rated Good, while Llangefni in North Wales was found Generally Satisfactory.
Health minister Jeremy Hunt ordered the immediate inspection of the plants last week. Speaking ahead of the audit, a spokesman for the Department of Health had said "We want the public to feel reassured the food they buy is safe," adding the FSA had already reviewed The Guardian's evidence and found no risk to public health.
2 Sisters Food Group CEO Ranjit Singh today said he welcomed the audits and was pleased the FSA has worked with "typical rigor and thoroughness".
"We are satisfied with their findings which show that no legislative compliance issues were raised," he added. "However, we must not be complacent. We operate our business in an environment of continual improvement and we will be carrying on with that to ensure we produce first-class British products for all of our customers.
"We will continue to be at the forefront of our sector by investing in our sites and leading from the front in tackling key challenges to our industry like campylobacter."
In November 2013, 2 Sisters launched a £6m independent study into campylobacter that collected data from 124 million birds.