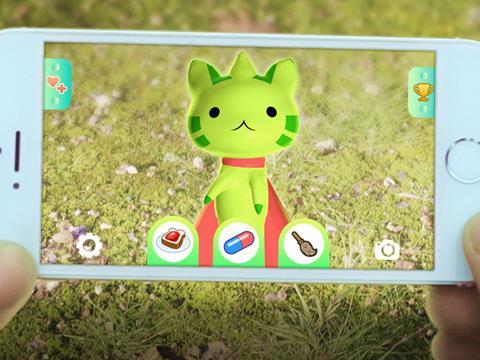 Nineties electronic pet craze Tamagotchi has been given a modern-day makeover.
Animin is an augmented reality toy activated by users pointing a smartphone or tablet at a game card (rsp: £4.99). A range of Animin creatures spring to life and must be cared for or played with.
Animin will launch in November, and the developer is currently in talks with national retail chains about stocking the digital toy in time for Christmas. The launch will be backed by a major integrated online, print, TV and social marketing campaign.
"With Animin we are creating a truly magical and exciting digital pet for children, tweens and mobile gamers who want to enjoy the very first true AR game, featuring stunning 3D character animations, mind-blowing mini games, four exclusive character packs and loads more," said Joe Kletz, creative director of Animin. "It's a completely new type of gaming experience."