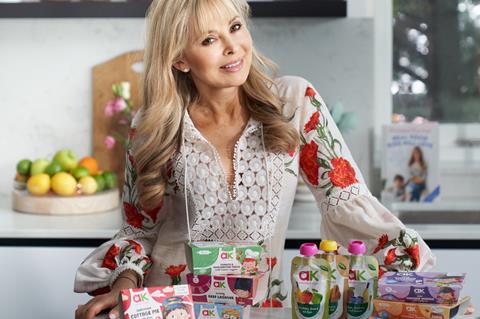 Annabel Karmel is toasting a host of new listings in the mults for its lineup of chilled and frozen baby meals.
Six of its chilled recipes will be newly listed online at Waitrose. Its Frozen From Fresh range, meanwhile, has secured a new listing at Ocado following the success of its baby purées, chilled meals and pasta with the online retailer.
Exsiting lines at Tesco have increased from four to six, with Creamy Chicken Pie with Veggie Sauce and Mild Chicken Korma with Fluffy Rice joining the frozen lineup.
Sainsbury's is also expanding its offering and has added the Lovely Beef Lasagne and Yummy Bolognese, taking its chilled SKU listings to six.
Karmel said it had "never been more important for us to support families with simple, quick and trusted food solutions" than during the pandemic, and the team was "excited to be scaling up to support both on and offline shoppers across our retail partners".
It comes as the brand reported a shift to online retail, with founder and CEO Annabel Karmel stating the business "must respond to the vast shift in online grocery shopping".