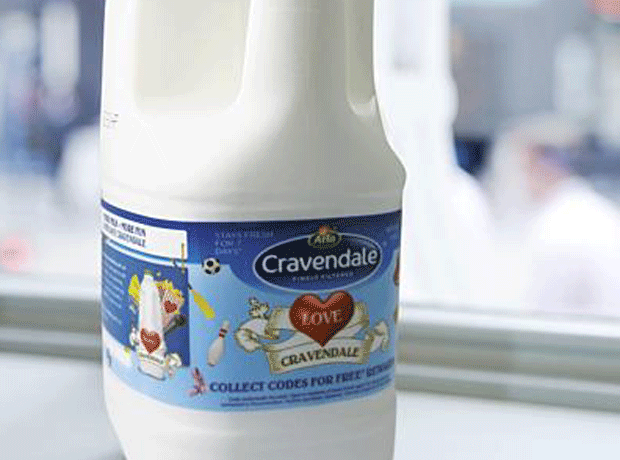 Arla Foods has announced a further reduction in its milk price for on-account producers.
The cut - by €2 cents per kg - comes into effect on 1 December and brings Arla's farmgate price down 1.63ppl to 26.84p for a standard UK litre.
Markets continued to be challenging, said Arla UK milk and member services head Ash Amirahmadi, "due to the prolonged impact of the significant global supply and demand imbalance".
He added that the imbalance was having a material impact in all European markets, "with a consequential impact on earnings across the entire dairy industry".
"Arla has taken mitigating actions to reduce the impact on our own milk price but, ultimately, it is not possible for Arla to negate the impact of global markets," he said.
The reduction follows a marketing campaign launched last month by the Danish co-operative designed to encourage the public to support dairy farmers by purchasing its brands such as Lurpak, Anchor and Cravendale.
The House of Commons Environment, Food and Rural Affairs Committee is set to discuss the ongoing turmoil in the dairy industry later today (25 November).
First Milk is also set to reduce its farmgate price on 1 December, with the company dropping its price for liquid by 1.4ppl to 23.7ppl, and for its manufacturing pool by 1.8ppl to 24.3ppl.
The processor's chairman Sir Jim Paice said last month that the "harsh reality" for the sector was that dairy prices were continuing to fall globally as a result of a drop in demand.
The challenge it faced was to "balance the interests of individual farm businesses with the interest of the business owned by the same farmers", added Paice.