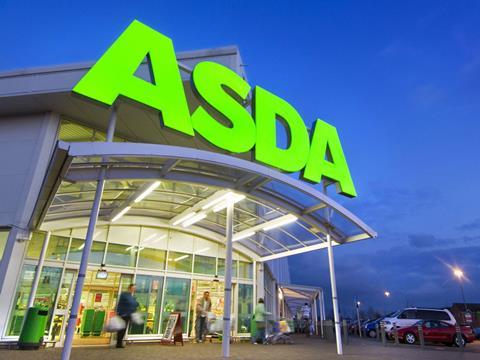 Asda has confirmed it will fall into line with its rivals and Walmart by phasing out eggs from caged hens by 2025.

The supermarket had previously refused to be drawn on whether it would follow the example of its US parent, which in April pledged to switch to 100% cage-free whole shell eggs by 2025.

However, following recent announcements that Aldi, Morrisons, Tesco, Lidl and Iceland will ban eggs from caged hens, Asda has confirmed it will work to the 2025 target.

"In line with Walmart, our ambition is to phase out eggs from caged hens by 2025 in a way that supports a sustainable supply chain and also enables us to continue to offer customers the choice and value they expect," said a spokeswoman.

"In the meantime, customers can be assured we always work closely with industry bodies to ensure best practice in farming and with all our farmers to maintain strict animal welfare standards."

With Sainsbury's, the Co-op, M&S and Waitrose already only selling eggs from free-range hens, Asda's commitment means all the major supermarkets have now either banned eggs from caged hens, or have committed to phasing them out.

Welfare group Compassion in World Farming has welcomed the supermarket shift away from cages, which it claims denies hens some of their most basic behaviours.

"The speed with which these announcements are being made demonstrates the power of market shift when forward-thinking brands lead the way and act as a catalyst for change," said Dr Tracey Jones, director of food business at CIWF. "It is a time of major change for laying hen welfare in the UK and the hope that a cage-free day will dawn in modern egg production looks increasingly feasible."

However, producers are worried the move away from the enriched cage system will have a big financial impact on the egg industry, which made a significant investment when it transitioned from battery cages in 2012.