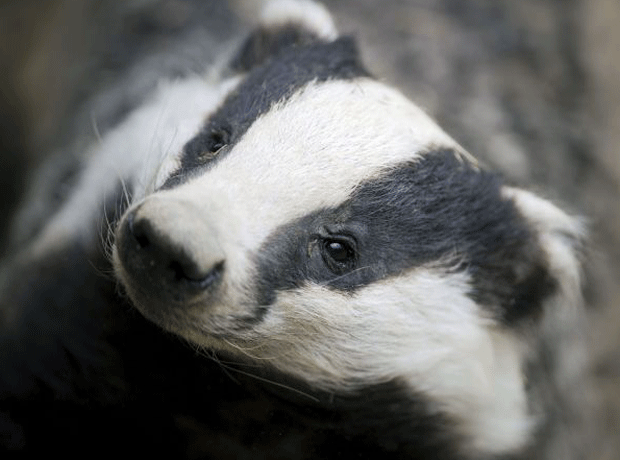 Defra has re-started its badger culling programme after a legal bid to halt it was dismissed last month by the High Court.
Environment secretary Elizabeth Truss said the programme – which will target just under 1,000 badgers in Gloucestershire and West Somerset – was crucial in combating bovine TB, with England having the highest rates of the disease in Europe.
"Doing nothing is not an option and that is why we are taking a responsible approach to dealing with bovine TB," Truss said.
"We are pursuing a comprehensive strategy supported by leading vets, which includes cattle movement controls, vaccinating badgers in edge areas and culling badgers where the disease is rife. This is vital for the future of our beef and dairy industries, and our nation's food security."
Defra launched a badger culling trial last year as part of a four-year programme to eradicate the spread of the disease.
The cull drew strong criticism from opponents such as The Badger Trust, which described it as inhumane and ineffective.
Results of an independent expert panel published by Defra in April added further fuel to the debate, after it found last year's pilot culls fell short of government targets in a number of key areas. These included a failure to reach the government's culling target of at least 70% of badgers, and raised questions over how humanely they had been culled, with the panel revealing that between 7.4% and 22.8% of shot animals were still alive after five minutes.
The Badger Trust lodged an application for a judicial review into Defra's actions in June, arguing Defra had failed to continue monitoring the programme after an initial period of six weeks.
However, Defra contested the application, stating it had "always been clear" independent monitoring of the cull would only run for six weeks. The judge dismissed the application on 29 August, and ordered the Trust to pay £10,000 towards Defra's legal costs.
"This is a triumph of politics, pride and persecution over common sense and science," said The Badger Trust CEO Dominic Dyer. "These culls are ill-conceived and incompetently managed, and will contribute nothing to reducing bovine TB in cattle."
However, NFU president Meurig Raymond stated he was confident the re-introduced cull would help deliver a reduction of bovine TB in cattle, while it was "vital they are allowed to be successfully completed so they can deliver the maximum benefits".
"If we're ever going to get on top of bovine TB in areas where the disease is endemic, there is no other choice," he warned. "I've sat round farm kitchen tables with families who have been driven to despair after investing time and money building up their herds, only to see them devastated by bovine TB."