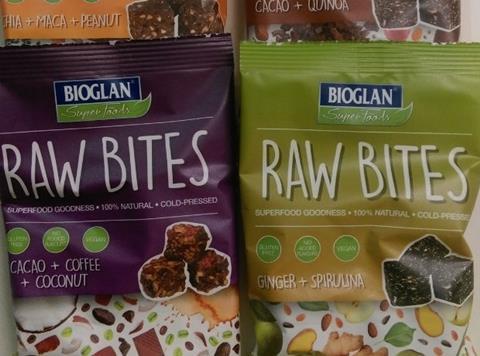 Bioglan Superfoods is preparing to triple the size of its bagged snack range Raw Bites.

Currently comprising four variants of cold-pressed fruit and nut pieces, the line-up is set to see eight more, with Coconut, Almond & Lucuma and Five Seed the first to roll out in the UK within the next month or so. The brand has also developed five other flavours - including Cacao & Peppermint, and Brazil Nut & Orange - and is close to finalising another: Wheatgrass & Lemon.

Each 40g bag contains approximately eight pieces, has no added sugar and promises 'two whole servings of superfoods'.

The eight new variants will join the original quartet that launched about a year ago: Ginger & Spirulina; Chia, Macha & Peanut; Cacao & Quinoa; and Cacao, Coffee & Coconut. They are available in a 140g tub format as well as the small bag, but the new flavours will initially be bag only.