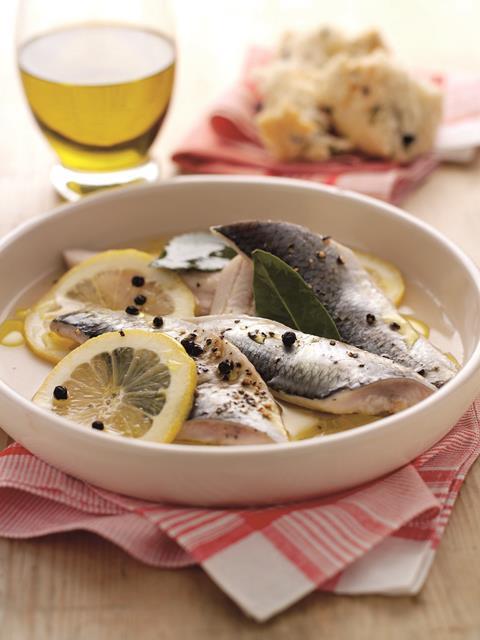 Cold weather and the new ban on fish discards at sea brought in at the beginning of the year have resulted in the main British herring season being two weeks later than usual.
However, retail buyers are expecting a strong season regardless, with herring of good quality and size.
Cold waters in the North Sea off Scotland this spring led to less food being available for the herring, meaning it took longer than usual for them to grow to their full size of 25 centimetres.
Fishermen will have been extra careful this season to ensure no undersized fish are caught, as new anti-discards rules brought in at the beginning of the year now force them to land all fish caught. Previously, undersized fish were typically thrown back into the sea.
Morrisons said it would be stocking new-season herring from next week and was expecting to sell about one million herring between now and mid-August.
"Though a fortnight late, we're expecting a good herring season, said fresh seafood manager James Judd. "The fish will be a good size and top quality."
Overall sales of oily fish in Morrisons are up 10% year on year, according to the retailer. It also said all its herring was British and caught using "clean trawl" catch methods.
An EU-wide ban on discards at sea came into force in January 2015, following a high-profile campaign to raise consumers awareness of the waste caused by discards. In the UK, the issue was highlighted through the Fish Fight series of TV programmes fronted by Hugh Fearnley-Whittingstall.