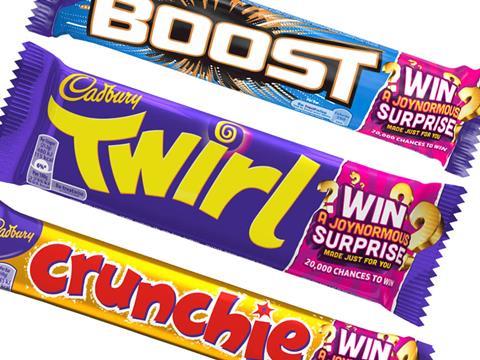 UK supplies of Cadbury's chocolate will not be affected by strike action in Ireland, brand-owner Mondelez has assured.

Hundreds of workers went on strike at Cadbury's Coolock plant in Dublin yesterday (3 March) amid a row over plans to outsource 17 jobs in the facility's stores section.

Work has stopped for an "indefinite duration", prompting fears over shortages of Cadbury's Twirls, Boosts and Flakes, which are all manufactured at the plant.

But a Mondelez spokeswoman insisted there would be no disruption to UK supplies.

"We produce many products right here in the UK at Bournville, including our Easter eggs," she said, adding that "other Cadbury's plants worldwide" manufactured the products affected by the strike.

SIPTU and Unite members voted to strike after Mondelez Ireland announced it would adopt a Labour Court recommendation to outsource 17 jobs in Coolock's stores section.

The unions claimed the attempt to outsource the stores operation, which follows Mondelez International's decision to move production of the Time Out bar from Ireland to Poland, had provoked "outrage" among workers.

"Workers at the plant have over recent years agreed to major restructuring of operations and changes in work practices," said SIPTU manufacturing division organiser, Gerry McCormack.

"However, the attempts by the management of Mondelez International to further downgrade the plant's operations has increased fears among the workforce about its long-term commitment to the facility."

Mondelez Ireland insists the changes are vital to make its chocolate manufacturing business "more sustainable and competitive", and warned the strike would undermine the future viability of its Irish production sites, endangering hundreds of jobs.

Union and Mondelez Ireland representatives have begun talks at the Workplace Relations Commission concerning the dispute today, but SIPTU stressed the work stoppage at the plant would continue in the interim.