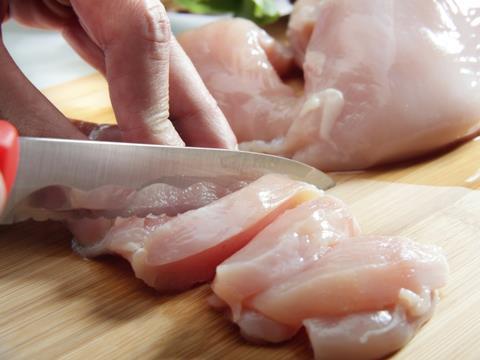 The Food Standards Agency has backed away from controversial proposals to tell consumers where to buy chicken based on campylobacter rates.
In a meeting on Wednesday (15 July), the FSA board supported most of the proposals set out in a paper on campylobacter, including extending its retail survey of supermarket chicken into 2015/16 and continuing to put pressure on retailers and suppliers to meet targets on the food poisoning bug.
But it rejected the agency's proposal to advice consumers on "changes they might choose to make to their purchasing habits" based on how well different retailers perform on campylobacter.
Board member Jim Smart said it was not the agency's role to offer advice to consumers on where to shop. "It seems to me we should be spending our communications efforts on maintaining communications to consumers on how to handle chickens," he said.
Speaking on behalf of board member Jeff Halliwell, FSA board chair Tim Bennett said at this stage of the campaign it was important to "inform consumers about the risk and not advise them of where to shop".
Steve Wearne, the FSA's director of food safety and author of the paper presented to the board today, stressed the proposals were only mooted as something to consider if the industry did not gain "traction" on campylobacter, and said the agency's current focus would be on advising consumers how to handle and store chicken safely.
Richard MacDonald, chairman of the Acting on Campylobacter Together group, gave board members an update on industry progress and warned the FSA should be "careful" about advising consumers on where to shop, although he conceded such advice could be "something for debate next year" if progress is insufficient.
MacDonald also warned the board retailers and processors might become less willing to share information with the FSA on their campylobacter efforts if the issue were made too competitive.
He called for more recognition of industry efforts so far and said that "a balance of pressure and encouragement" would yield the best results.
His sentiments were echoed by some board members, although FSA chief executive Catherine Brown said it was the supply chain's "responsibility" to deliver safe food and be "transparent" with consumers.
"We are spending hundreds of thousands of pounds a year of the taxpayers money testing and producing results, which ultimately we would aspire to see business putting into the public domain," she said.
Wearne confirmed the retail campylobacter survey would continue on a quarterly basis, with 100 samples taken from each retailer.
Sampling will start this month and the first results can be expected in early November. Aldi and Lidl will be added to the list of named retailers for the first time.