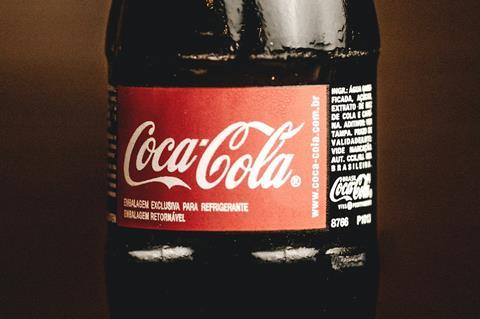 Coca-Cola appears set to take on the likes of Yakult and Actimel, having applied to register a trademark for 'Inna U' with the Intellectual Property Office.
The trademark application covers areas including prebiotic drinks, dairy drinks and coffee. The Grocer has approached Coca-Cola for comment.
It comes the fmcg giant has spent past years broadening its repertoire, its CEO James Quincey previously saying he wanted Coke to become a 'Total Beverage Company' with brands in every category of soft drink.
The business has previously said it was making a "very conscious effort … to shape our portfolio in a very deliberate way" and would be playing in five category clusters including sparkling, energy, dairy/juice/plant-based, water/enhanced water/sports drinks and ready-to-drink coffee and teas.
Significant launches so far have included the likes of ice tea brand Fuze Tea, Honest Coffee and dairy-free brand Adez - although Adez has since disappeared from the mults. Earlier this month Coke's plans to launch a hard seltzer in under its 2017-acquired Topo Chico brand were revealed.