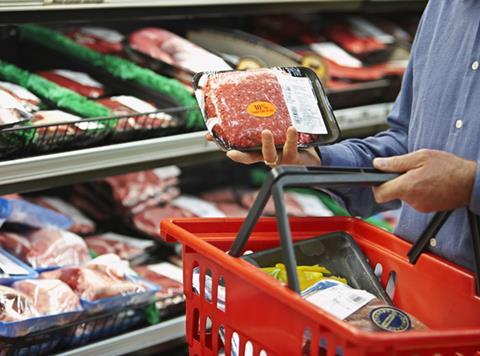 Supermarkets are leading the way when it comes to gaining public trust on meat, according to a new survey.
YouGov data released by Bpex revealed that 70% of shoppers trust the meat they buy in supermarkets, compared with only 58% in restaurants and 17% in fast-food outlets.
The National Pig Association (NPA) put this down to the retail sector's commitment to sourcing British meat in the wake of the horsegate scandal
"Supermarkets have worked hard to restore trust by sourcing more British meat and labelling the fact clearly—and their strategy is obviously working," explained NPA chairman Richard Lister.
The NPA said retailer loyalty to British pork was particularly commendable given the current 30p-a-kilo price gap between British and EU prices.
"By voting overwhelmingly for British pork on supermarket shelves, despite a glut of cheap pigmeat in Continental cold stores, shoppers have delivered a huge fillip to Britain's pig farmers and to retailers," Lister added.
The NPA is calling on foodservice outlets to follow the example of supermarkets and source more British pork.
"When restaurants and fast-food outlets make a point of sourcing British, they should always say so on their menus and in their advertising and, if they do, their customers will respond positively," said NPA chief executive Zoe Davies.