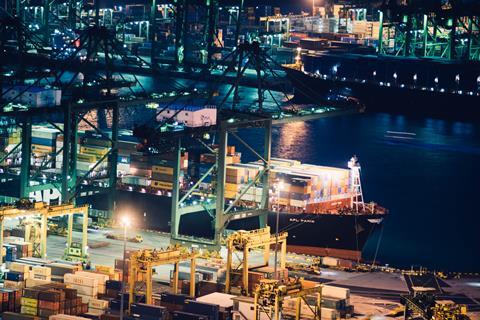 Supermarkets may struggle to replenish stocks of Italian foods as quickly as normal with the country's lorry shortage forcing many goods to travel in shipping containers.
Italian products like pasta and tinned tomatoes have been most hit by panic buying, with many stores now working to fill temporary shortages.
Retailers often request that European producers send goods by lorry when supplies are running low to ensure they can maintain sufficient stocks.
"When there's a shortage they ask for trailers because they know they get it within two or three days," said Geb Boito, MD at Bucci, an Italian freight service for many of the major retailers. "Whereas with a container they may have to wait seven or eight days."
Hauliers have increasingly cut transport into Italy due to concerns drivers could be infected, forcing Bucci to find alternative ways to transport goods.
Boito estimates there are up to 80% fewer lorries in the country than normal.
"A lot of drivers refuse to go into Italy so there is a lack of trailers. A lot of export but no trailers," he said.
But he reassured supermarkets that despite the delays, goods would continue to arrive in the UK.
"The main thing, pasta, tomatoes, baked beans, whatever they import, they will definitely come in no problem. What we are doing is trying to bring in as much as possible to be able to supply the supermarkets."
Importers will also not face any additional costs from Bucci despite the exceptional circumstances.
"We have been very straightforward with our customers. We haven't put any extra costs onto what we were charging before all this problem started," said Boito.
Italy went into lockdown last week, although prime minister Giuseppe Conte insisted on Friday that "Italy is not stopping" and factories continue to operate.