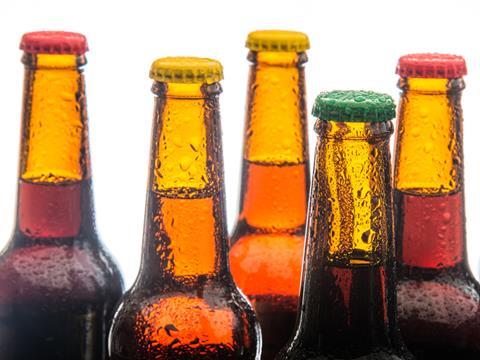 The number of beer trademarks registered in the UK has hit a record high on the back of the explosion of craft brews.

In 2015 the number of beers registered with the Intellectual Property Office jumped to 1,666 compared with 1,485 the previous year - a 12% increase, according to law firm RPC.

The increase followed "heavy investment" from both brewers, big and small, and supermarkets keen to grab a share of the booming category, said RPC head of retail Jeremy Drew.

The total trademark registrations relating to beer increased 43% over the past five years, rising from 1,162 in 2011, with 2015 marking the fourth consecutive year the number had risen, said Drew, adding the rise of independent breweries had been a contributing factor.

In London alone, 36 new breweries opened in 2015, compared with 29 in 2014, he said.

To compete with "the threat of independent breweries", global drinks companies have been launching their own craft brands - a trend that could cause hangovers in the future, warned Drew.

"As the number of craft beer products rises, the possibility of a conflict of similar names may become greater and as a result there could be a rise in disputes over intellectual property rights."

In February 2015, Hogs Back Brewery began legal proceedings against Magners, after claiming the C&C Group-owned cider brand had infringed its trademark, Hazy Hog.