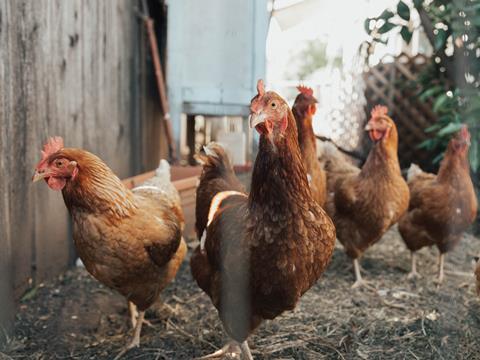 Defra has tightened measures aimed at stopping the spread of avian influenza in three Yorkshire districts, requiring owners to keep birds indoors and adhere to "strict biosecurity measures".
The announcement followed what the department said were "a number of confirmed and suspected cases" in North Yorkshire.
It listed Harrogate, Hambleton and Richmondshire as the districts where the enhanced prevention measures would be applied.
Chief veterinary officer Christine Middlemiss said the decision was "not taken lightly" but was the "best way to protect your birds from this highly infectious disease".
She urged owners "to be vigilant" and to "take all necessary steps to implement the highest standards of biosecurity".
The risk of avian flu to human health is low and does not affect the consumption of poultry products, including eggs, Defra said.
On 3 November, Defra announced the imposition of prevention zones across England, Scotland and Wales after bird flu was detected among wild and captive birds.
The curbs have forced farmers with flocks of more than 500 birds to restrict access for non-essential people. Workers have been required to change clothing and footwear before entering bird enclosures.
Defra said at the time that though owners were not required to keep flocks locked up, the situation would remain "under review".
Northern Ireland followed suit on 17 November after four cases of bird flu were reported among wild birds in the Republic of Ireland.
Over the weekend, officials in the Republic confirmed an outbreak in a turkey flock in Monaghan, a county bordering Northern Ireland.