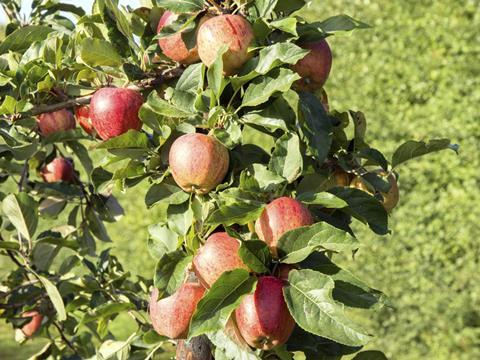 Sales of English apples are set to hit a 20-year high this season, fuelled by a rise in production and more shelf space in the mults, industry body English Apples and pears has said.

This season's sales of English apple varieties to the supermarkets stood at 92,700 tonnes at the end of January, said CEO Adrian Barlow - a significant improvement on the 75,000 tonnes sold in January 2014.

Total sales for the 2014/15 season are expected to exceed 130,000 tonnes, up from 115,000 tonnes last year -the biggest since 1995.

Crops had recovered from a bad harvest in 2012, leading to particularly strong supply from growers this season, said Barlow. Plus, there had been "huge increases" in sales to the mults as the industry had worked well with retailers to secure shelf space for English varieties that had not been present in recent seasons.

At the same time, promotional activity, such as a £250,000 media campaign and the launch of new consumer-facing website loveenglishapples.co.uk, had helped boost consumer demand, claimed Barlow.

Sales of Gala apples were up by 7,900 tonnes on last year's figures, ­rising to 29,600 tonnes in January, and the crop is expected to be sold out by April.

"We have recovered the ground lost by the shortages in the crop we saw during 2012 and 2013," said Barlow, who added consumption for the past 12 weeks was up by 3% year on year.

But despite the bumper harvest, Barlow warned growers were "not comfortable with the price they are being paid for their crop."

While British growers were receiving about 15% more than their European counterparts,some growers, particularly those in the juicing & processing market, had experienced a "torrid time" due to low prices over the past year.