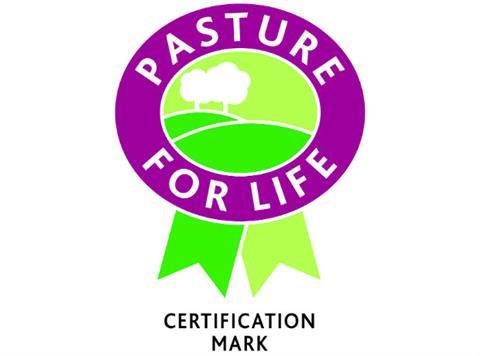 The UK's first certification mark for grass-fed beef and lamb has been approved by the Intellectual Property Office (IPO).

The Pasture for Life certification mark, operated by the Pasture-Fed Livestock Association (PFLA), guarantees meat is from 100% grass-fed animals, with no grains or non-pasture ingredients added to the diet at any point.

This is important because 100% grass-fed meat has lower total and satfat content and more omega-3 fatty acids - advantages lost when even small amounts of grain are added, the PFLA claimed.

"Interest is growing for this type of meat and some retailers are now offering grass-fed lines," said Anna Bassett, chair of the PFLA's Certification Committee. "Consumers now have an easily identifiable mark that guarantees they are buying genuine grass-fed meat."

The PFLA recently appointed independent inspection body Acoura to carry out farm inspections in line with the standards, which also demand farmers maintain high levels of animal welfare and take an environmental approach to production.